It is rare that I spend over my limit when out thrifting/antiquing, but when I saw this jewelry box years ago in — Fitchburg, MA -? – I knew I had to rescue it from the lousy junk place it was in. And considering my limit is pretty low, it was still probably a bargain according to other less thrifty people.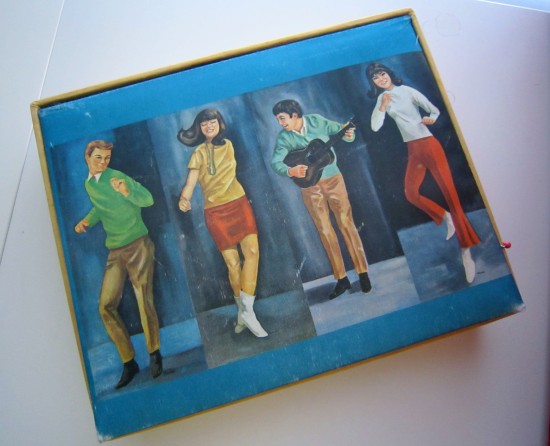 The "sateen" cover is a bit scuffed in places, so I try to take very good care of it, and it has become one of my fave kitschy possessions. One of the things that kind of charms me about this is how slightly awkward everyone is. The guy on the left totally looks like a prissy pants, the gal on the lefy appears to be floating on her one toe. That kid with the guitar thinks he's a Beatle, and I wouldn't be surprised if that swinging dancer was inspired by Neely "It's Impossible!" O'Hara.
I realize when I do buy things that I love containers – bags, jars, bowls, boxes – I'm sure Freud would have a field day with that. But this was made for jewelry, so I make sure that only the finest of gems are housed in this little box.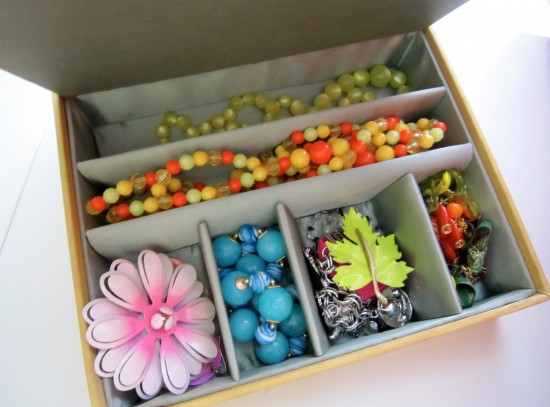 They fit right in!