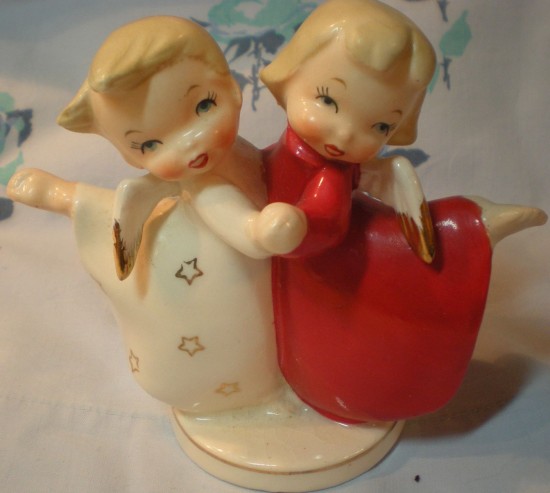 I picked these up at a yard sale last week for 50 cents.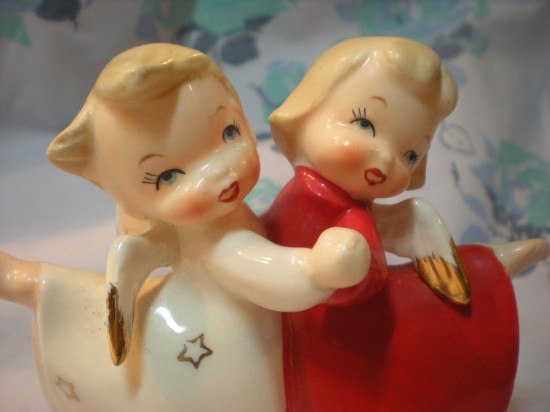 The red angel is missing a wing.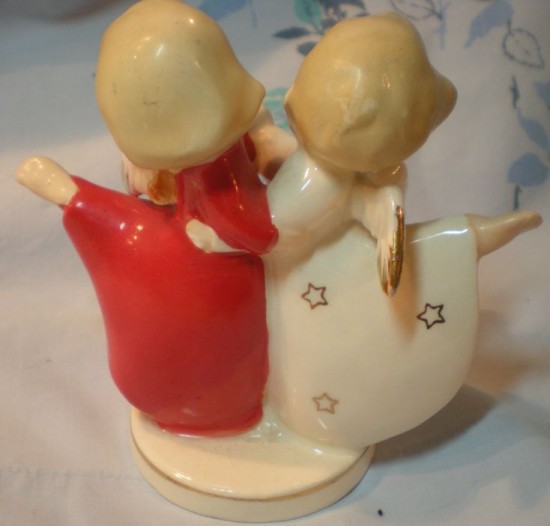 Back view.  Someone tried to reglue the wing with some horrible bright yellow/brown cement.  It didn't work, obviously.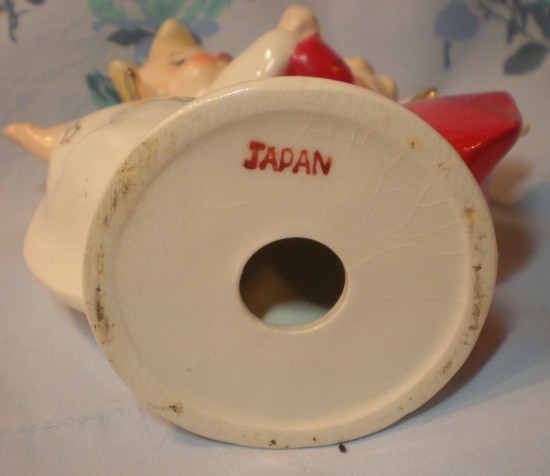 Made in Japan.  Everything else at the sale was overpriced, so I was glad to take this for 50 cents and run.