As one travels towards South Dakota on County Road 59, north of Alliance, Nebraska, an oasis of gray-green iron rises from the table-top flat grassy plains of the Nebraska panhandle.  Carhenge.  I made my pilgrimage this Memorial weekend.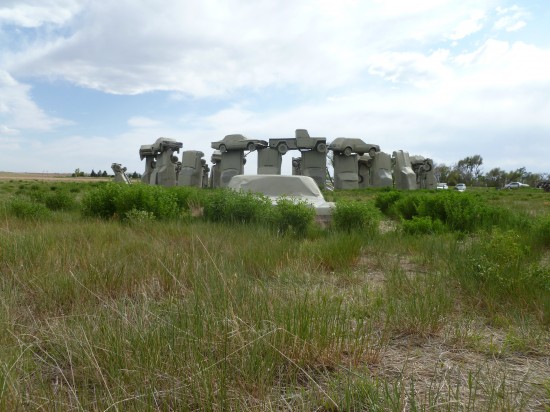 This is my obligatory special perspective artsy photo.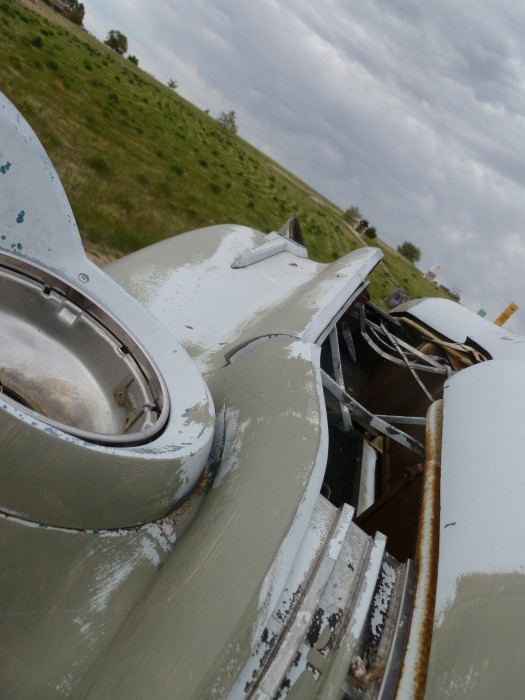 There is a special feel to the place, almost magical.   Carhenge is for sale.  I was so excited I even had a thumbs up on the hand that wasn't being held thumb's up for the picture.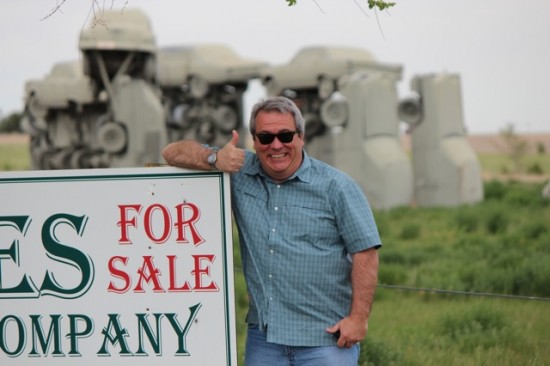 Erin Garwin, a psychology major at Doane College across the state in Eastern Nebraska and (we assumed) summer break Carhenge worker, tells us the "Friends of Carhenge" (the foundation that owns the place) won't consider any offers to sell the property if someone is going to move the cars to another location.  I respect that, it seems like the location is a perfect Vortex Meditation site for Gearheads.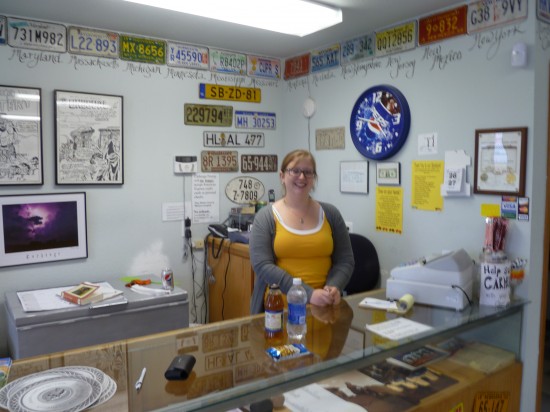 Having a moment.