This is Max. He was found last week wandering around the 7-11 parking lot yelling for help. Luckily a kind woman and her children scooped him up and then called rescue! He is currently tearing up my house and loving every minute of it! So nice to have a baby in the house again! A few minutes ago, he ambushed me while I was on the AWMOK and managed to type a few things so I consider him an official contributer. I was just trying to get photos of him too! Lucky break!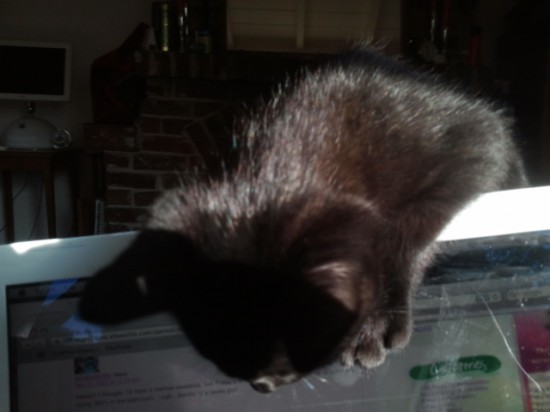 Typing with 4 hands is faster…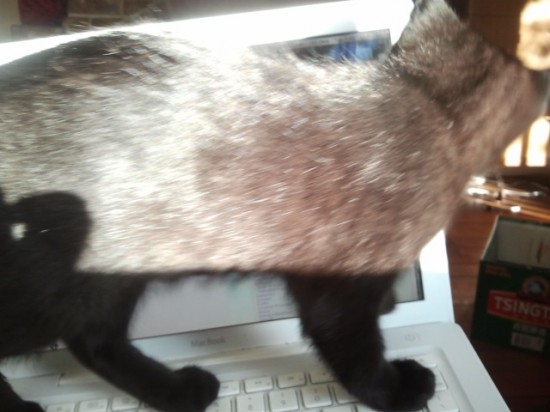 And so much more fun than that old cardboard box….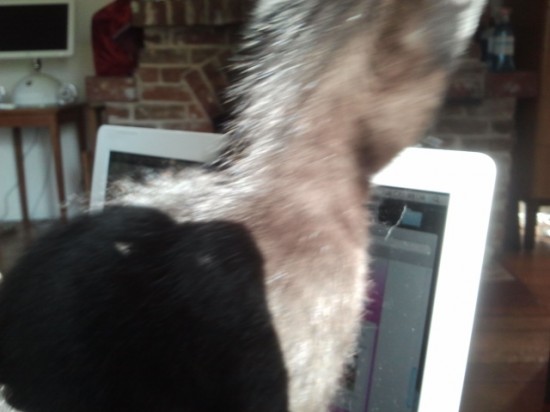 OOPS! Gotta go!! Birds outside the window to stalk and I gotta get them before Uncle Casper does!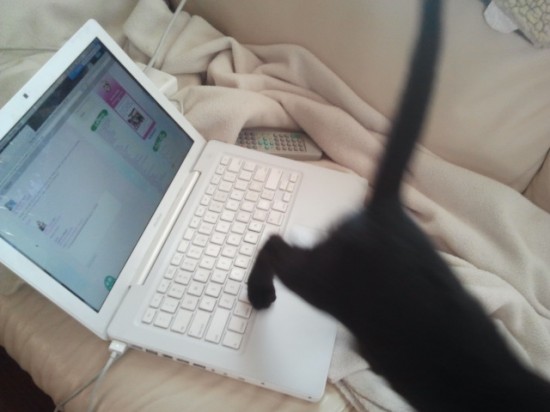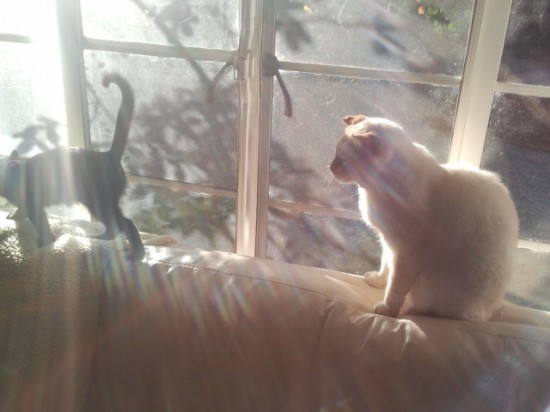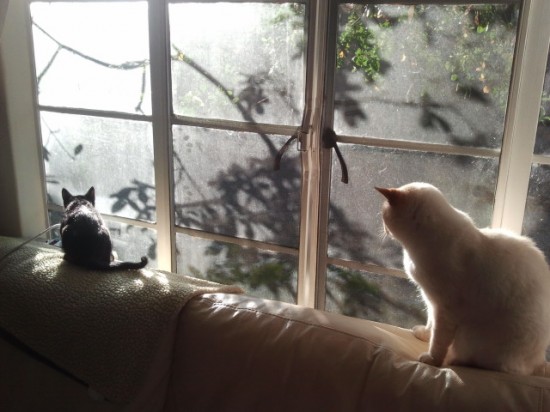 Lion cub! :)