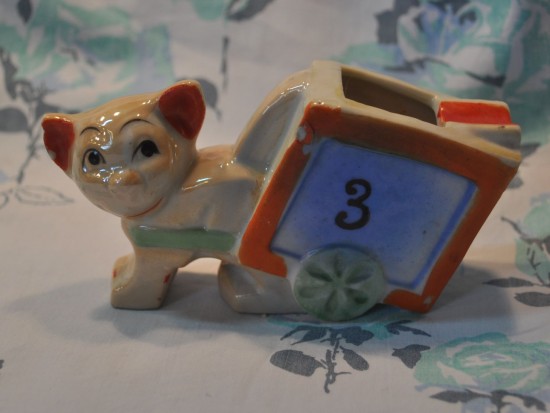 I bought this tiny little cat wagon ashtray at a sale for a few cents.  I wonder if it was part of a set since it has a 3 on it?  The cigarette can sit in the slot in the back though it doesn't seem like a very functional ashtray.  Who puts a wagon on a cat?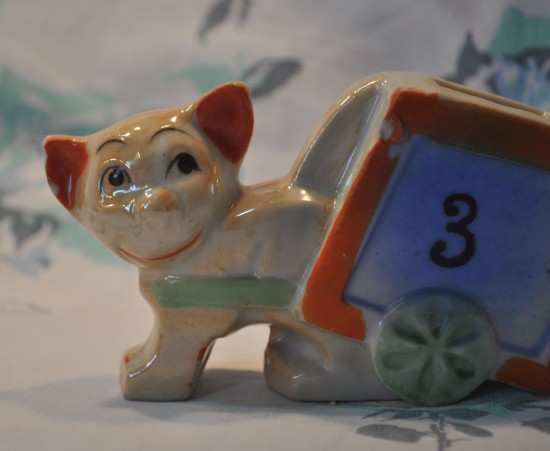 I love his cheeky face.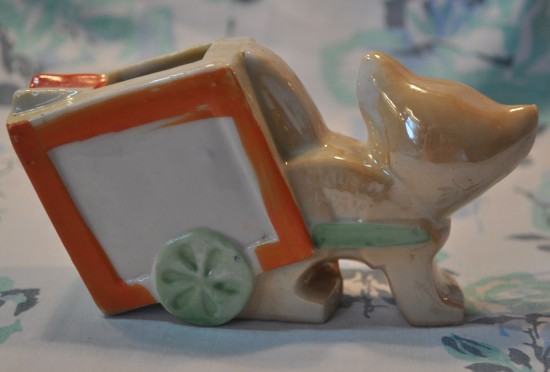 The back is painted too.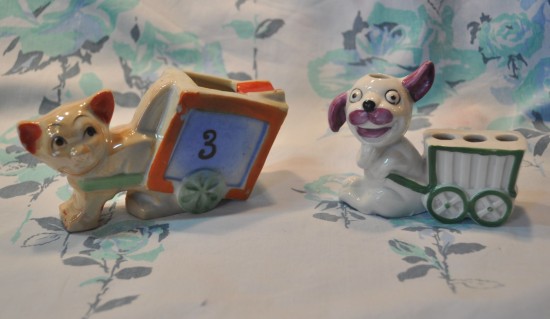 I previously posted a dog with a wagon who I thought was a crayon holder.  But seeing this cat ashtray with a similar wagon, I think maybe the dog is for holding cigarettes instead.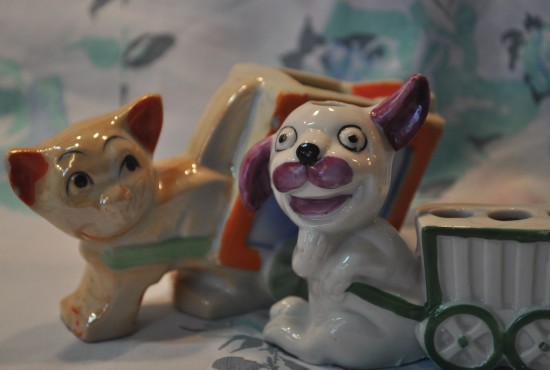 I don't know if they belong together or not, but they do kind of match and I think they are made for each other.  I wonder if there are more wagon-pullin' critters out there?  The dog is unmarked, though the cat is marked "Made in Japan."