I have never heard of this garden before, so I was beside myself with excitement when I saw a picture of it. It looks amazing. Its a garden that belonged to a Frenchman called Gabriel Albert, who when he retired  in 1967 took to making these sculptures, and it appears he did so for over 3 decades. The house in in a small hamlet near near St.Jean d'Angely in the French region of Charente-Maritime.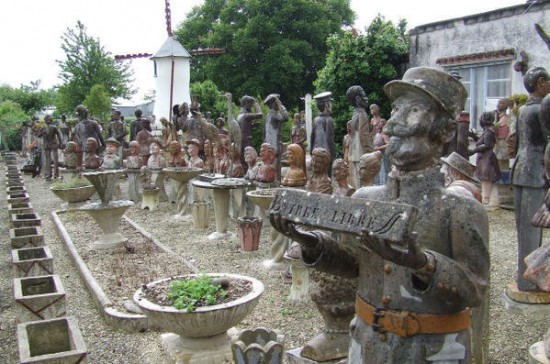 When he died ,he left the house to the local people and they now open it occasionally  to the public.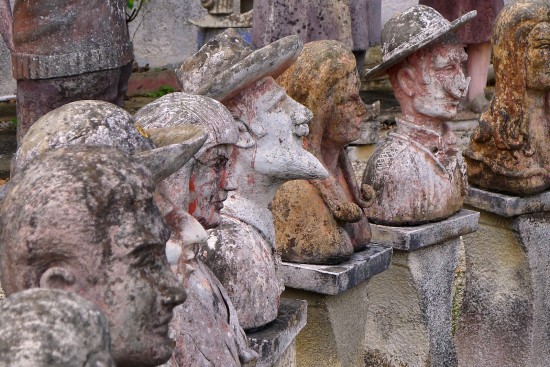 Some of the sculptures are people he knew ,famous people or just faces in magazines.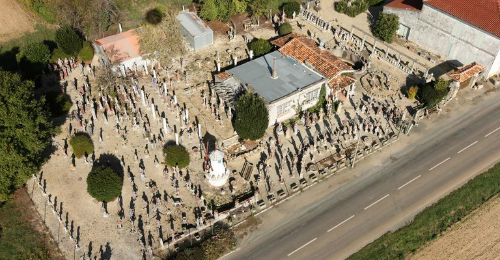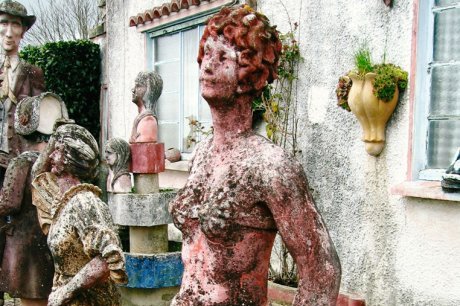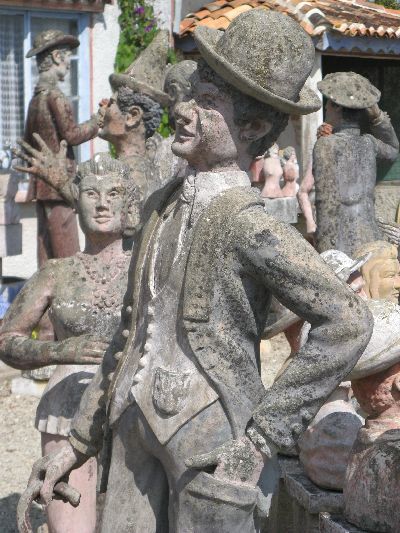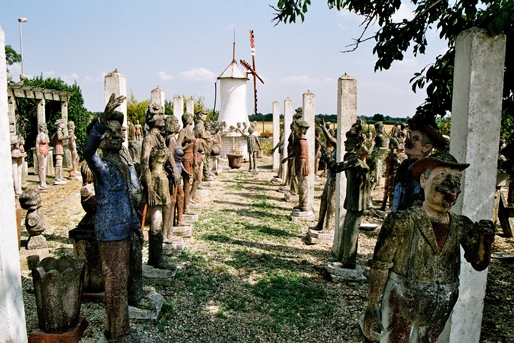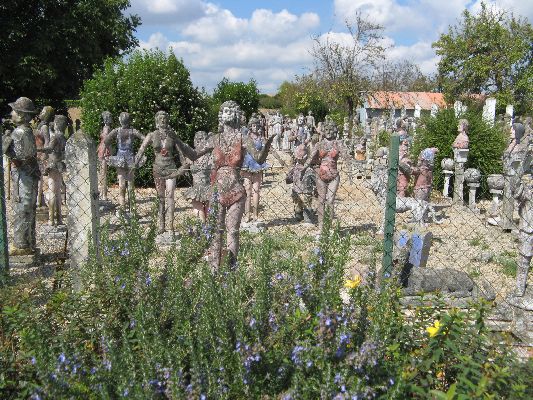 This one I find a little unnerving not sure I would want to stroll by on a dark evening !!