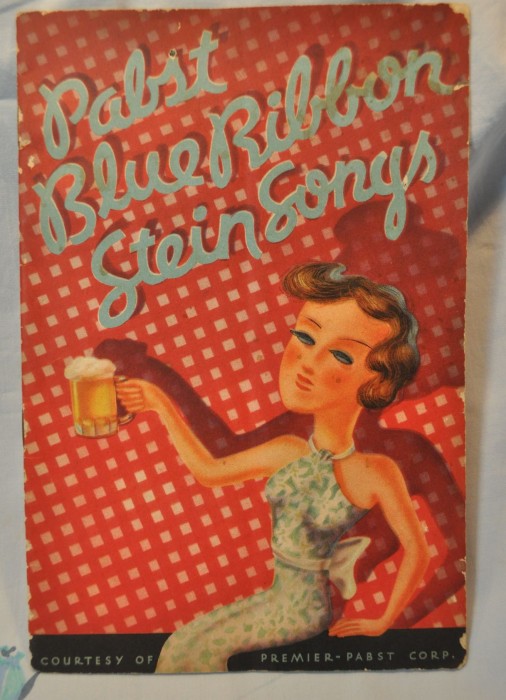 I picked up this crazy booklet of "stein songs" at a flea market at the beginning of the season.  It was $1.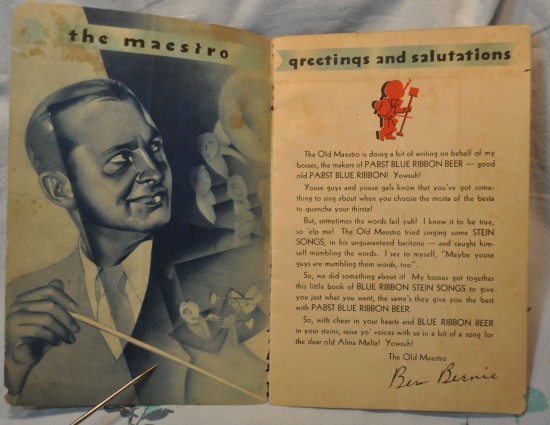 Can youse guys read what it says?  Yowsuh!
Crazy illustrations of pretzels and beer bottles.. and what looks like a book(?) begging for a beer… it features "quotes" by famous actors of the 1930s.. this page says "Was I MORTIFIED when I discovered it wasn't PABST BLUE RIBBON?" and attributes it to Jimmy Durante.
It also has some recipes for party food.
Everyone can sing Schnitzelbank!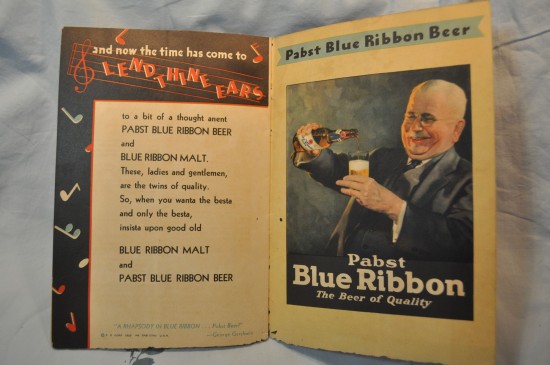 The back of the book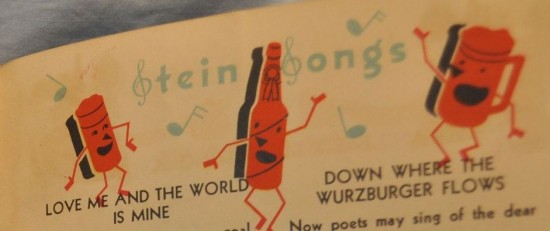 Some singing beer