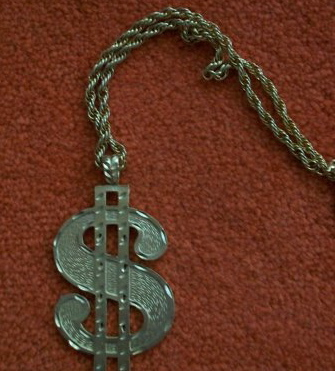 In between transferring demos, I would run around snapping away at Allee's kitsch, this time I snapped some pics of Allee's jewelry collection.  Allee's jewlery collection is totally dope!  I think that means pretty fabulous in slang terms.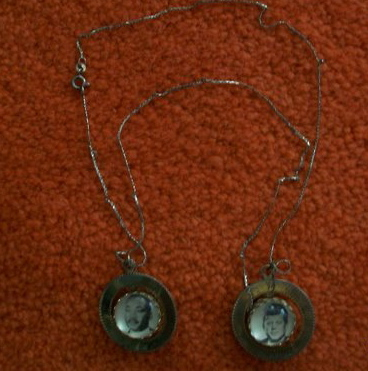 Martin Luther King and JFK necklace charms.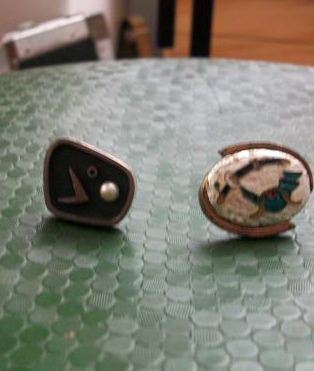 I think these may be cufflinks.  I think one is a shriner cuff link and the other one, well, not sure about that one….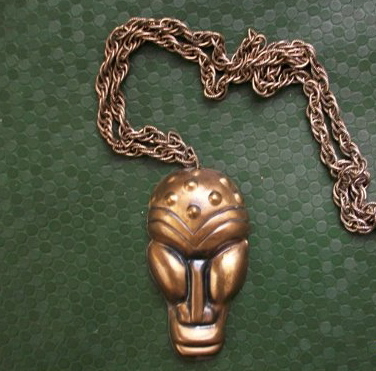 Ubangi necklace….