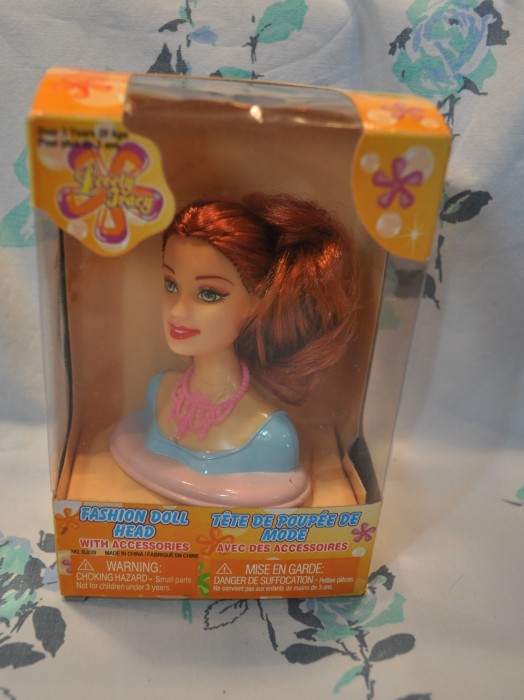 From the toy aisle of the "Everything's $1.00!" store comes the Fashion Doll Head With Accessories. "Accessories" being only one accessory, a necklace.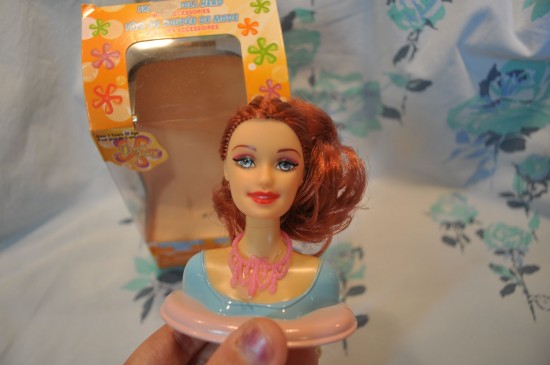 That's all it is… a head.  With a necklace.  I'm not sure who would play with this?  Child French Revolution Enthusiasts?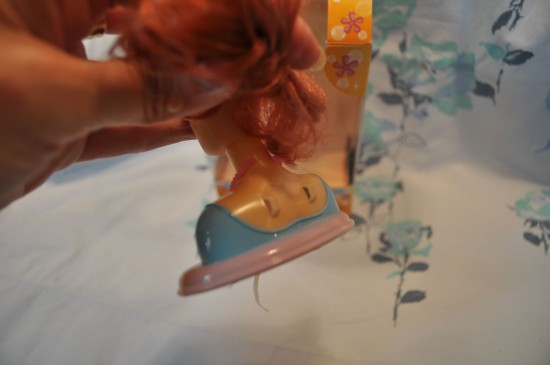 Then there's these weird things sticking out of the back of her shoulder blades…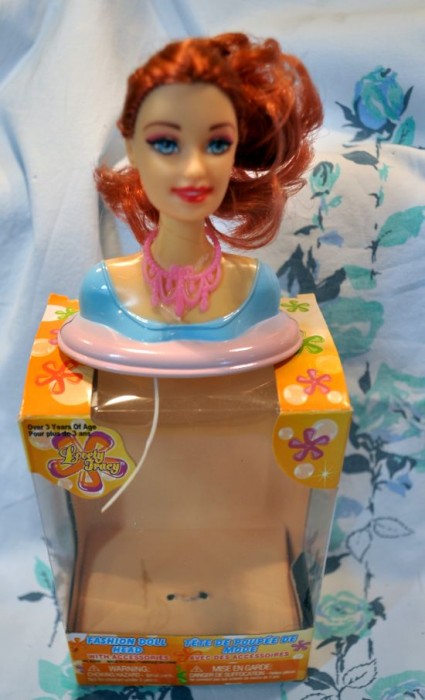 Oh I should note that her name is Lovely Tracy. (According to the box.)  I suppose it could be useful for your next fashion doll department store display.