I was lucky enough to attend/ crash the Kollector Klear Out hosted by our very own Mel and Jessica this past Saturday. Walking through the yard between bin after bin of amazing kitsch krap was pretty much the best way to spend any day…And you can't beat the kompany either…Oh, and there was booze and Chex Mix. Enough said. At the end of the sale, I happened to find this incredible apron in a bin full of vintage clothes. I immediately fell in love because it is obviously hand stitched and quite lovely.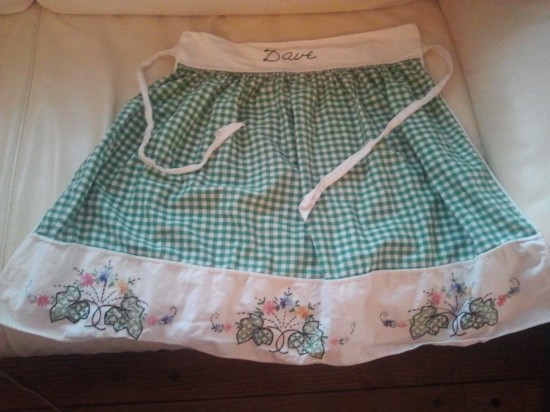 Then I realized that it was personalized for DAVE. If I am allowed to have an apron soulmate, this is it. Sorry Dave, I have your apron and I'm NOT giving it back! We were meant to be together…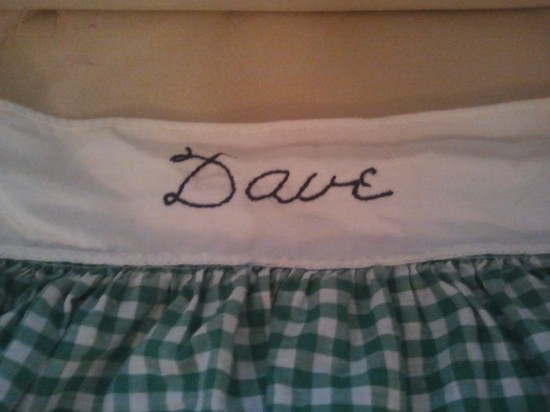 By the looks of it, Dave, you never used it anyway. There are no food stains. It's practically brand new. And so it shall remain. Maybe I will use it as a curtain, but I simply can't let this get ruined. The hand stitching really is so nice!