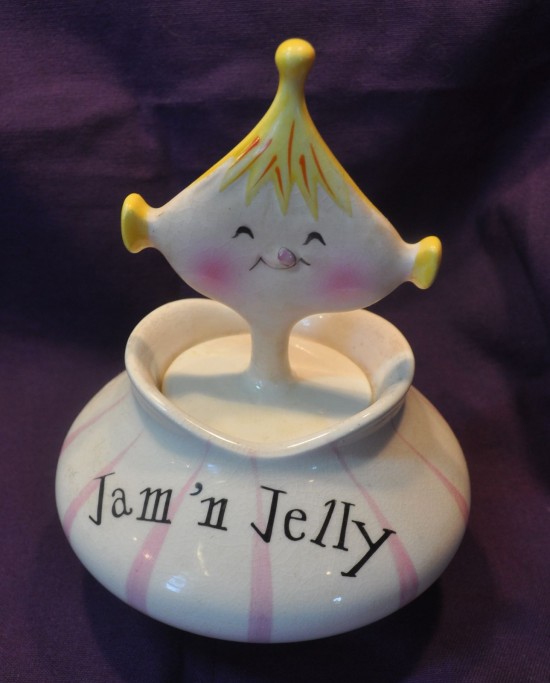 You might remember I had a base to the Pixieware Jam'n Jelly, but no lid.  Well, I happened to be at a flea market booth staffed by a little old man.. he had a complete Jam'n Jelly and I promptly bought it!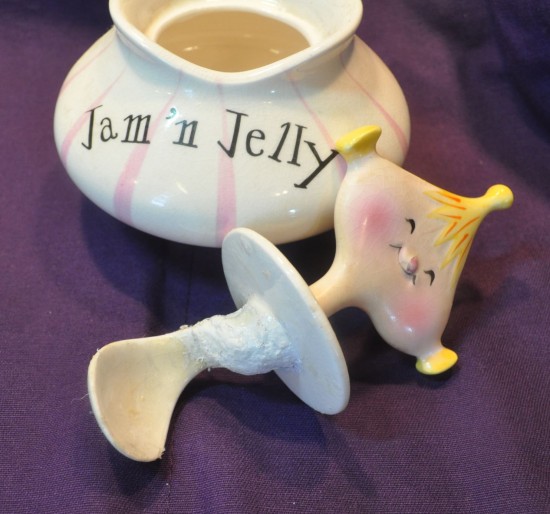 The spoon had been plastered… literally.. back to gether with some sort of goop, so the man sold it to me for a very reasonable price.  Of course, I was overjoyed!  Another piece of Pixieware for my collection!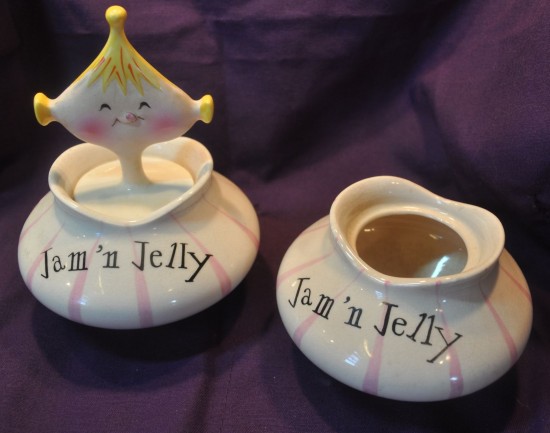 So now I have two bases and one lid.