I left the house of Kooky-Meshugga Kitsch yesterday with a House Beautiful Magazine from 1968. It's so chock full of amazing color saturated photos that I don't even know where to begin. But this advert for Yamaha s a pretty good start. This ad actually ties specifically to Mel and Jessica because it pretty much out-guilts ANY jewish mother. And it's hilarious. Well, in a guilt-ridden, soul crushing kind of way….AKA jewish kinda way….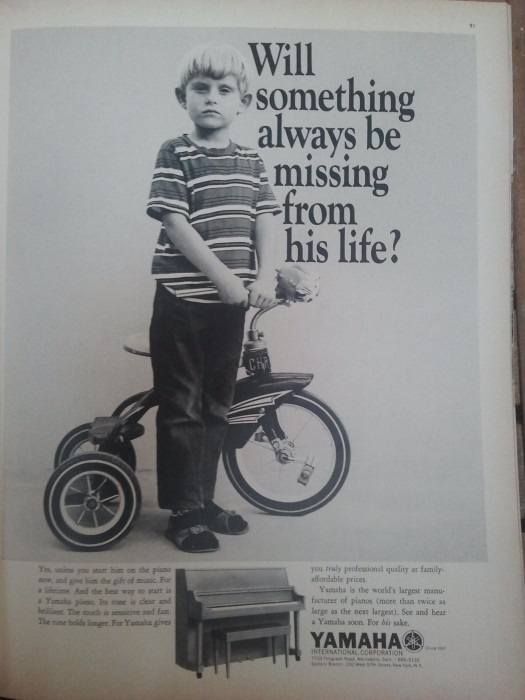 He looks defiant, angry, unforgiving and yet bereft, hollow eyed and despairing. That's the expression of a future bankrupt CEO who insists he did not steal his ailing mother's wallet because she never bought him a piano. Way to go, Yamaha. You nailed it.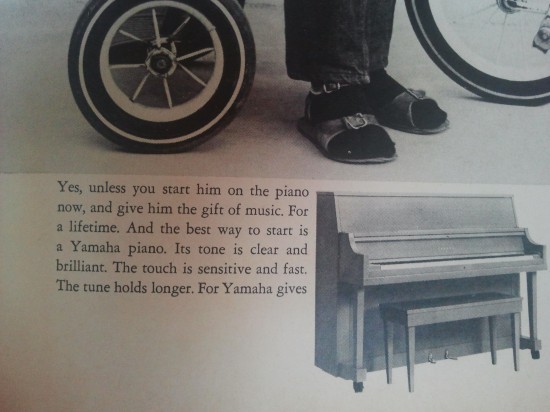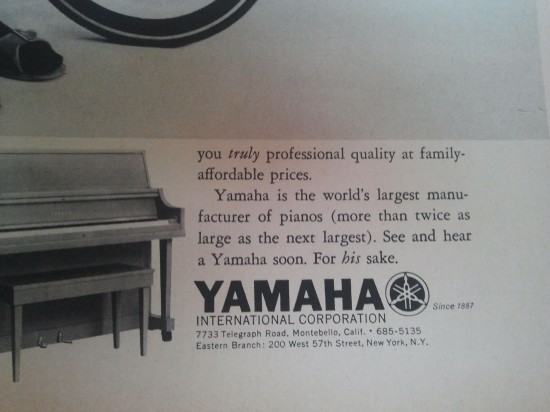 So hopefully posting this ad here will prevent any future negligence amongst the parental set. Look at that kid. Look at yourself. It's just not worth it. For god's sake he is wearing socks with his sandals.