This was really hard to photograph because it is REALLY shiny, but I found this neat package for a girdle… it was full of knitting needles.  Found it at a yard sale.  Bought it for the tube, not the needles!  I don't know about you, but this thing looks REALLY uncomfy and also I would say unhygienic.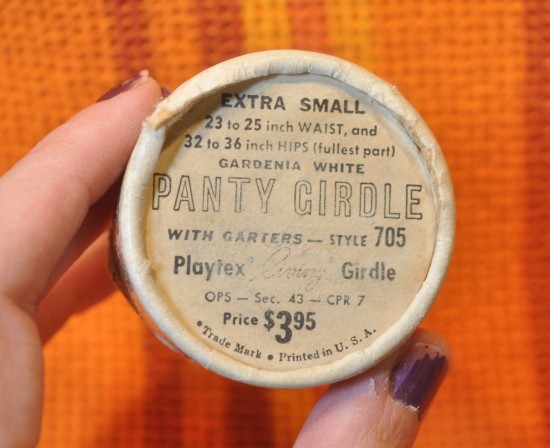 Gardenia White Panty Girdle with Garters.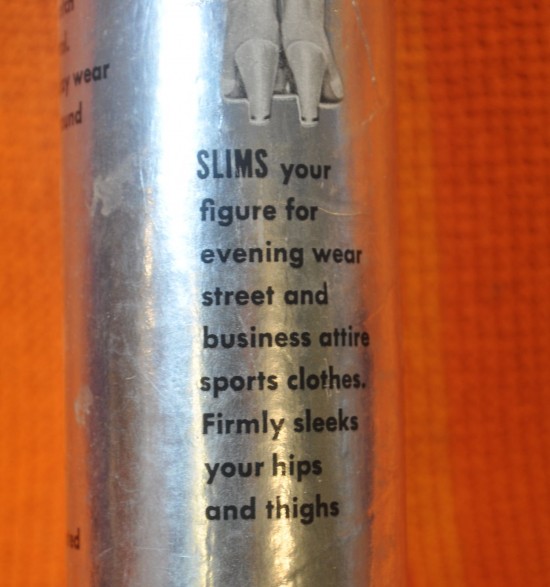 Slims your figure for evening wear, street and business attire, sports clothes.  Firmly sleeks your hips and thighs.  Not sure how it could slim your thighs since it doesn't go anywhere near them.  Also, not sure how fun it would be to wear during sports!  Ew!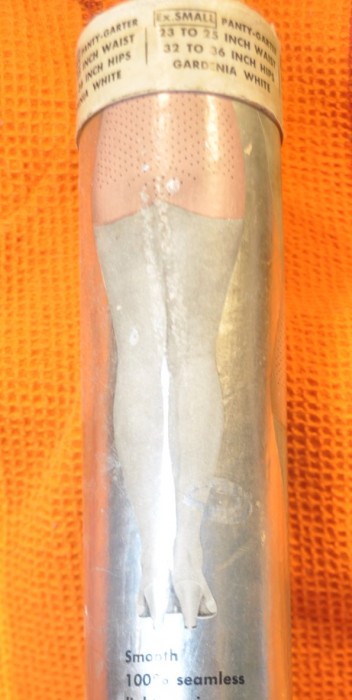 I had a hard time photoing this text, but it says :
Smooth 100% seamless  light-as-air comfortable ALL-way stretch figure control.
For every-day wear and year 'round:  sports… dancing driving riding skating skiing golfing tennis swimming.
Delicately flower scented
MAKES YOUR BEACH AND SPORTS CLOTHES FIT and LOOK BETTER
MAKES YOUR BUSINESS CLOTHES FIT and LOOK BETTER
I don't know the age but I"m guessing late 1940s?  I can't imagine wearing rubber underpants while SWIMMING.