My father's birthday is coming up, and like me, he prefers vintage, recycled and well made clothing. Original American made Pendleton shirts are kind of a tradition in my family and they last forever if you treat them right (I still have my first one from childhood and used to wear it before I got so fat!). So, I logged onto Etsy, searched "vintage pendleton" and this came up: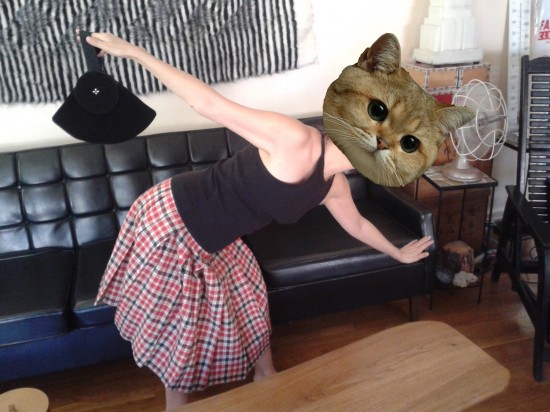 I laughed myself to tears when I saw this. I don't know who this woman is, but as far as I can tell, she is a genius. The name of her shop is Hoarder Rehab which is also clever! This advert is for her vintage Pendleton skirt which is actually pretty cute!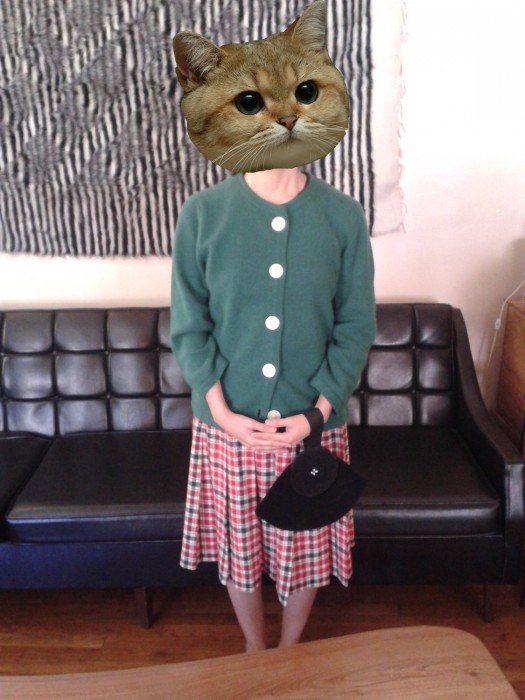 I'm also in love with her fan bag. I have a thing for vintage fan bags. Lulu Guinness is the only modern designer to do them right. Even in the darkest of times, I have kept my favorite LG fan bags though sadly one did make the chopping block when I was sick and needed the dough. Thankfully it went to someone in Wales who will truly appreciate it!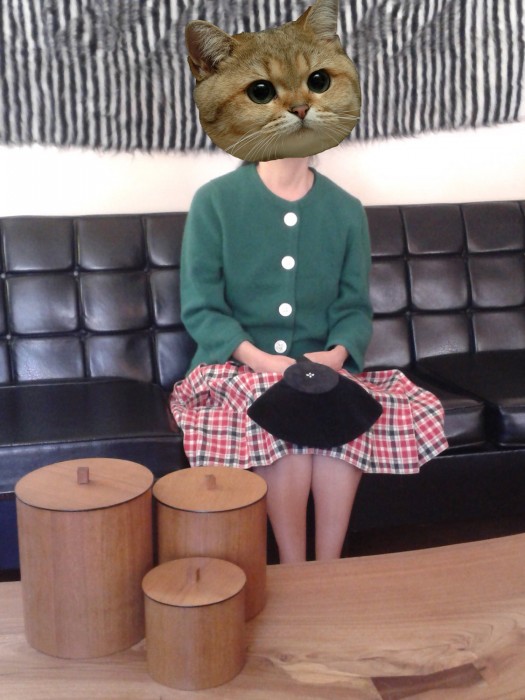 And the sweater is also adorable. Love the sweater. Love big buttons! But anyway, this post is about the kitschiness of her cat head which is executed so beautifully, it deserves a place here at the AWMOK. I know I'm not the only one here who will appreciate it! Enjoy!