I thought I'd submit some retro orange kitsch for indoor picnic dining, since it's rainy cold over here.  All this retro orange all purpose plasticware should brighten up any foul weather dining table!
It's not only good for eating in style at the Hollywood Bowl, cool and practical for picnicking at the beach, park, and family bbq, but use it indoor too! Save storage space for your outdoor adventure camping trips in or out of a motor home or small living space. Even doubles as a set of play dishes for children to reinforce retro etiquette, yet fortify their motor and thinking skills putting it all back together! Eat and play in all around retro style!
Invite friends over for a mud cake party and then spend the rest of the day…..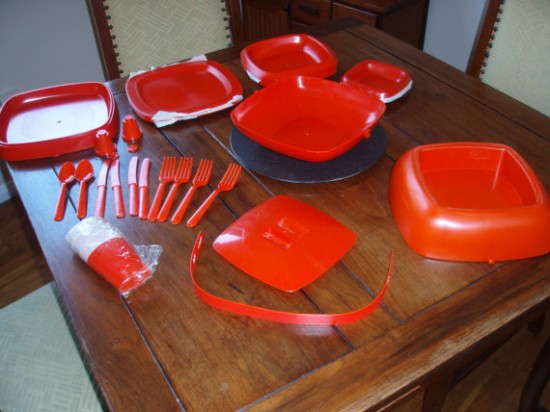 putting it all back together again!  This is a 31 or 33 piece puzzle set!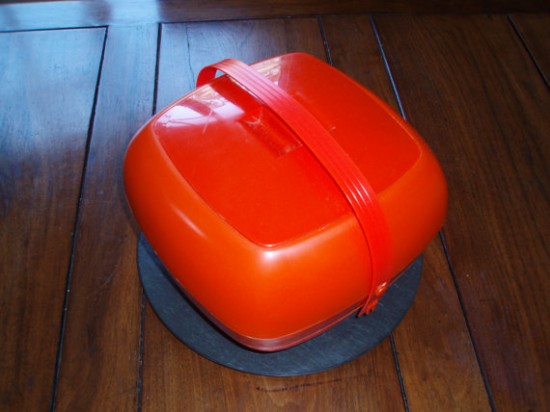 Unlike Humpty Dumpty picture instructions included to put back together again.
You can also visit it here:
https://www.etsy.com/listing/99699829/70s-retro-orange-plastic-ball-picnic-set
Also thank you for giving the Oxymoronic Religious Kitsch and $20 Instant Nose Job a permanent place in your museum!  Another score towards my HoarderRehab!