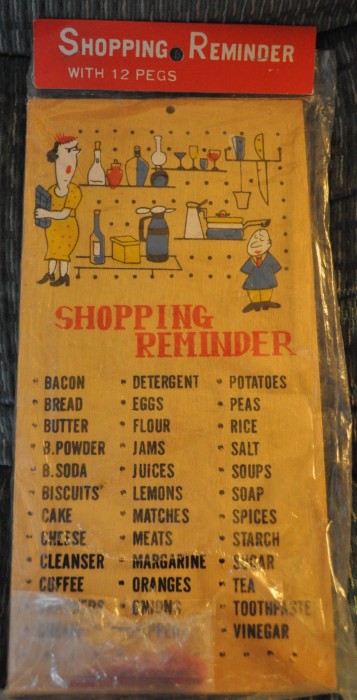 I bought this Shopping Reminder pegboard at the yard sale of my former Jr. High art teacher.  She is a lovely lady and told me it belonged to her mother.  I was delighted to have it.  It was mint in the package, but I accidentally got it a little too close to the tea kettle and melted a hole in the plastic.  The original price is on the back and it cost 15 cents.  I think I paid a dollar for it.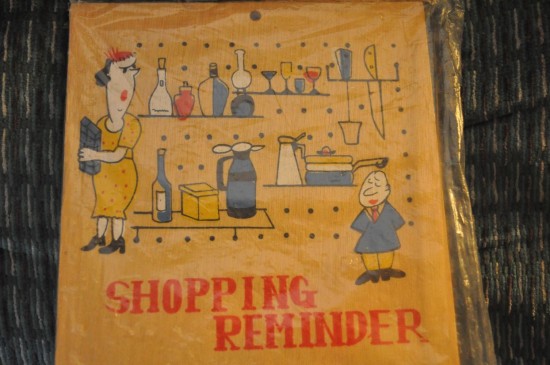 The graphic .. I guess.. is a tiny henpecked husband being yelled at by what looks like an angry wife.  Does she have an ice cube tray?  Looks like a weird store or kitchen, the knife is right above his head.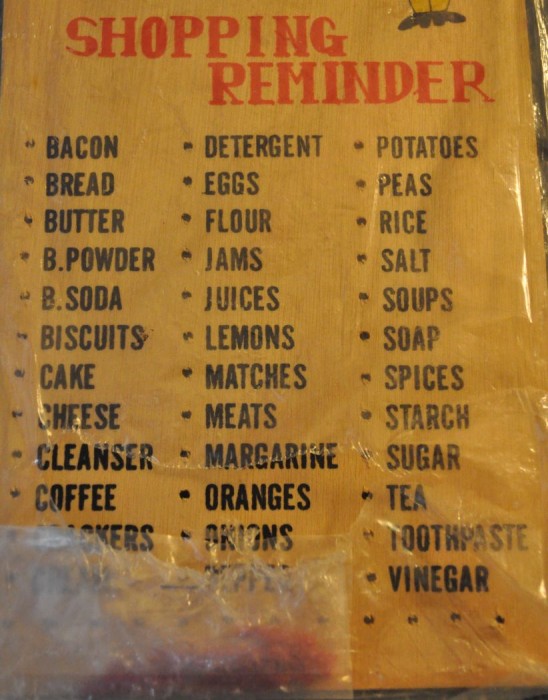 Don't forget the B. Powder, which I hope means "Baking" and not something else!  I'm not sure if I'll hang this up somewhere or keep it in the package, or catch-and-release it, but I think it's pretty cute.