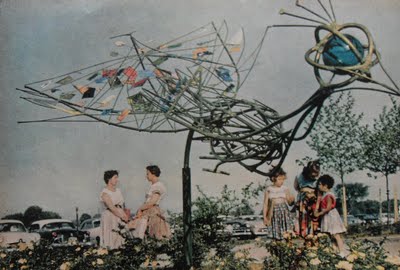 Sculptures that could be found at the Northland Mall in Michigan.  I created a previous post of malls in Michigan but somehow left out ANY photos of the Northland Mall.  Allee told me that the northland mall was where it was all happening back in the day, geezus, Allee even worked at this mall.  I too was a mall rat in the 80's.  Just a different era and a different mall in a different state of course…..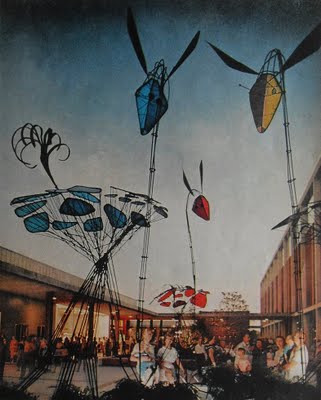 You know what kills me when looking at these pics?  Where did all these amazing sculptures end up?  They probably ended up in Allee's pops junkyard…….
An aerial view of the Northland Mall.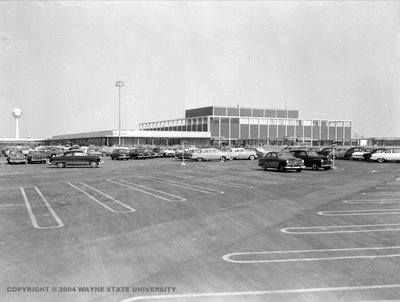 View of the parking lot…..look at the amazing cars.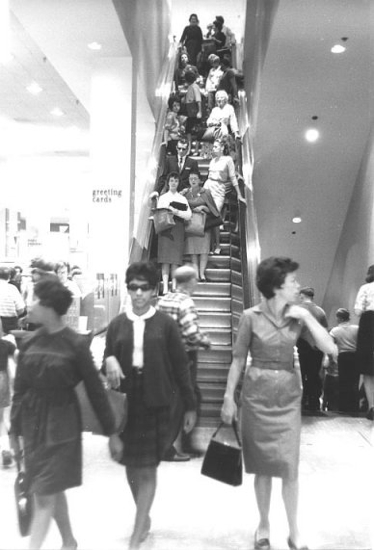 WOW!!!!!!  The Northland Mall in the summer of 1963.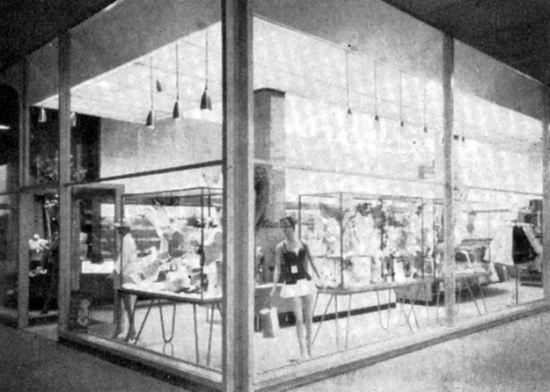 Robelle Shop in the Northland Mall.