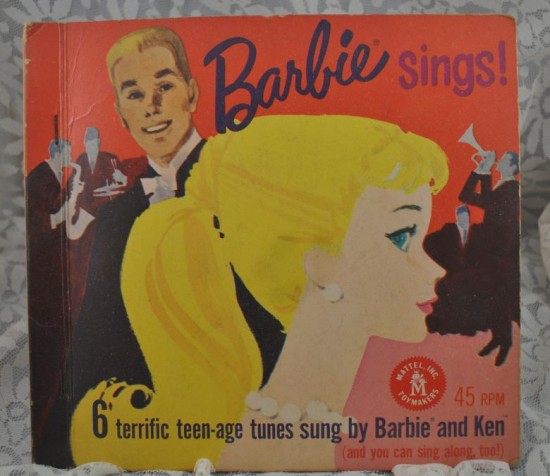 Barbie Sings!, released in 1961, was a collection of three 45 rpm records containing six songs.  They were written by Eliot Daniel and Ken Darby, and performed by Charlotte Austin as Barbie and Bill Cunningham as Ken.  You may remember Eliot Daniel as the composer of the I Love Lucy theme song.  Ken Darby, on the other hand, won a few Oscars.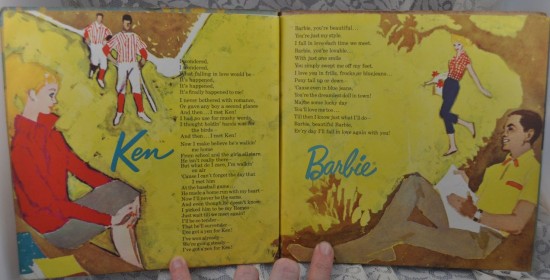 The songs and lyrics are pretty kitschy-corny, but the illustrations in the lyric-book are killer, and they really are very professionally recorded.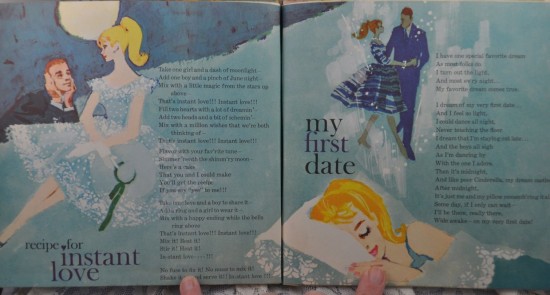 It's very fluffy illustrations… featuring outfits you could actually purchase for your Barbie & Ken doll, of course.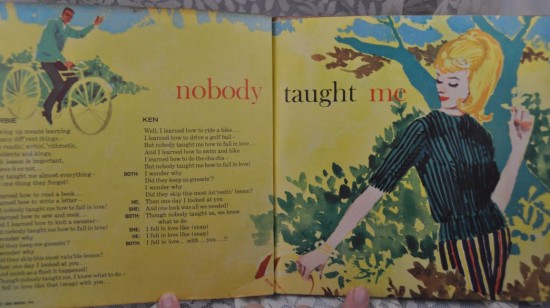 Really neat little time capsule..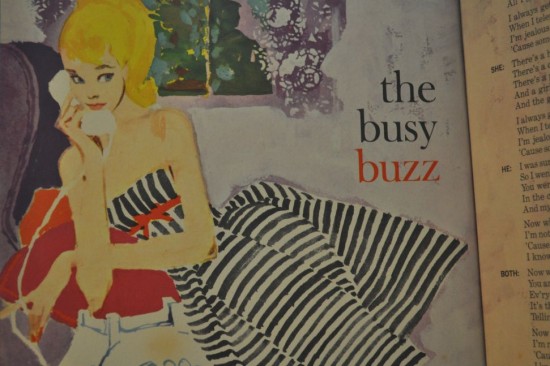 The Busy Buzz was revived around Barbie's 35th birthday in the mid-1990s as the (very ANNOYING) ringer for a Barbie-shaped telephone.  Which I also have, but it's in storage.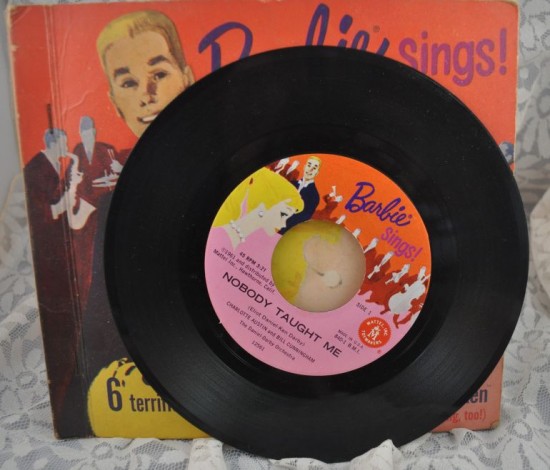 The three records fit into three pockets inside the book-like record jacket, which contains all the lyrics and illustrations.  It is very cute and I was lucky to find this at an Estate Sale a few weeks ago.  It's not worth a lot of money but it is a little tough to track down in good condition, and this one is excellent.