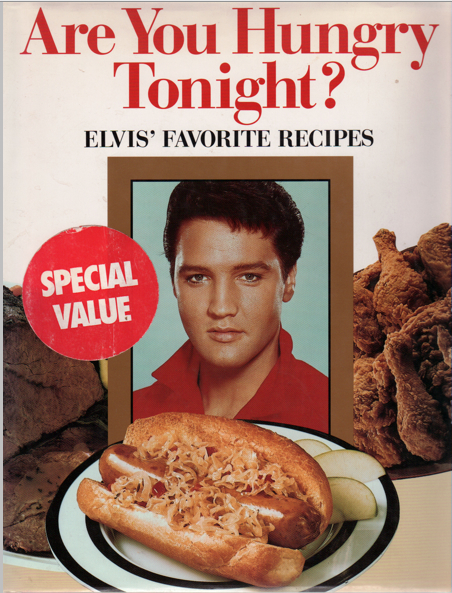 The cover–I tried to remove the "special value" sticker when I first received this book as a gift, but it has proved to be somewhat a talisman.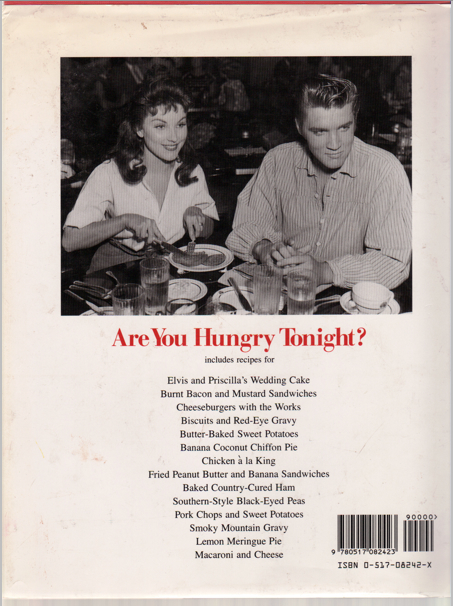 The back of the cover, featuring a photo of EP and Debra Paget. Also, a teaser list of the mouthwatering recipes within.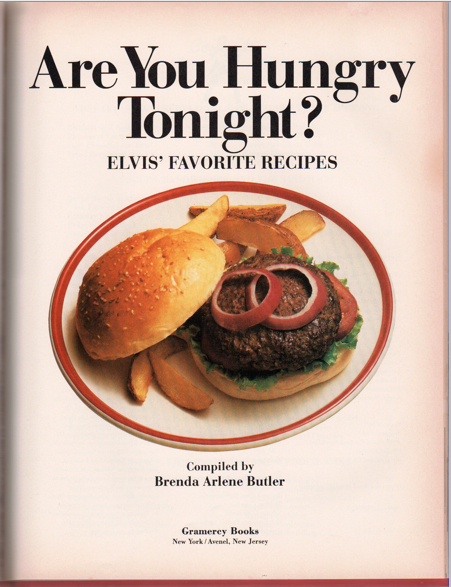 The title page. The book's copywright date is 1992. Props to Brenda Arlene Butler, whoever and where ever she may be. I hope that's her real name.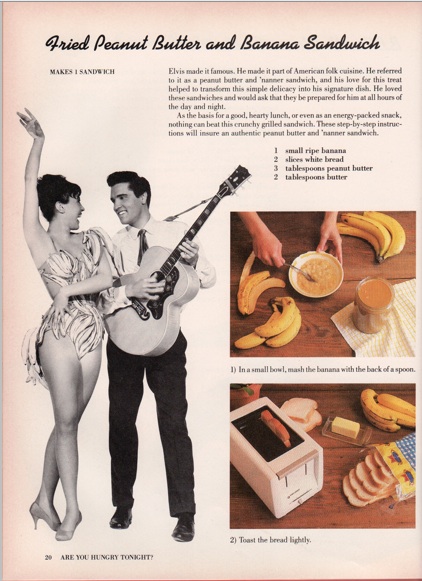 The sandwich heard around the world. Page one of the recipe.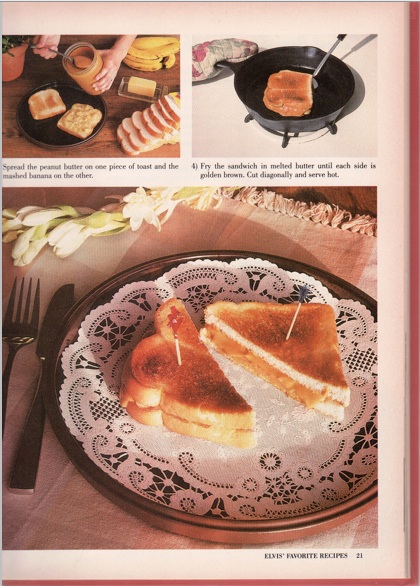 Page two of the fried peanut butter-banana sandwich recipe. Love the food styling.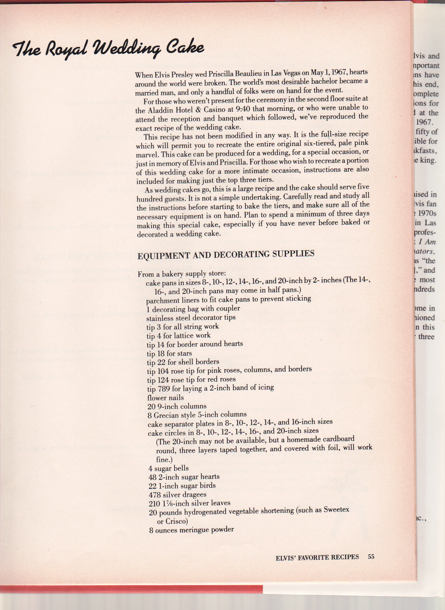 This fabulous book devotes ten pages to Elvis and Priscilla's "Royal Wedding Cake" served at the Aladdin Hotel & Casino in Las Vegas on May 1, 1967. According to Brenda Arlene, "the recipe has not been modified in any way." She also advises to set aside "a minimum of three days making this special cake, especially if you have never before baked or decorated a wedding cake." Brenda Arlene also includes templates for the lattice work and, if you're expecting somewhat fewer than the 500 guests the cake was originally designed to serve, a helpful chart of three reduced recipes for smaller versions of the cake.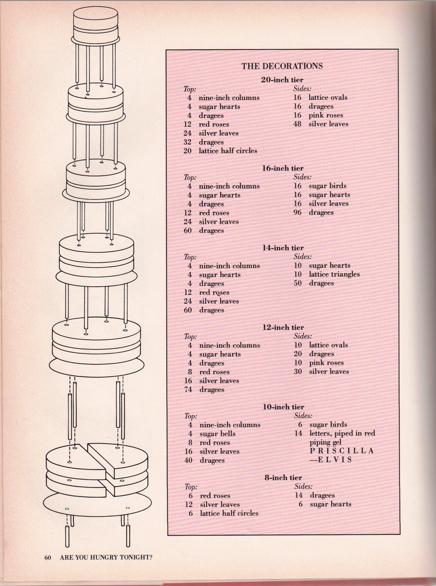 I have been the lucky owner of this book since a precious friend snapped it up at the remainder table and presented it to me as a birthday gift. Other than the obvious kitsch significance, there's a brownie recipe in it which has become our family's favorite.