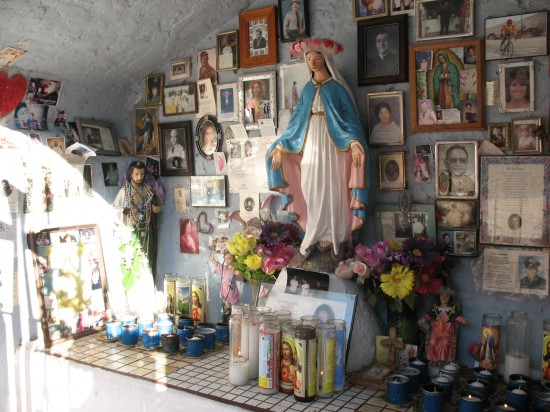 Both beautiful, and utterly kitschy, from Her slightly oversized, tanned nose, to the statue of Joseph wearing Mardi Gras beads… I fell in love with this place the moment I first came upon it.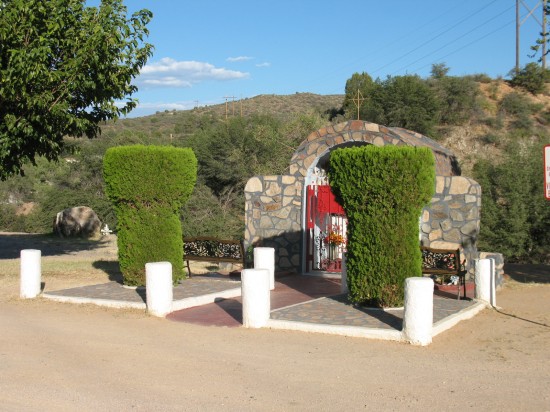 Located on the side of US Highway 60, just outside Miami Arizona, this shrine is very obviously loved and kept.
I think the plastic flowers add a particularly poignant touch, and are the ultimate of practicality in this desert environment. The photos range from as early as the Korean War to some that appear very recent.
We can all only hope that upon our demise, someone loves us enough to enshrine our image, protected by stone, and an iron gate, and surrounded by Bearded Lady Jesus candles.