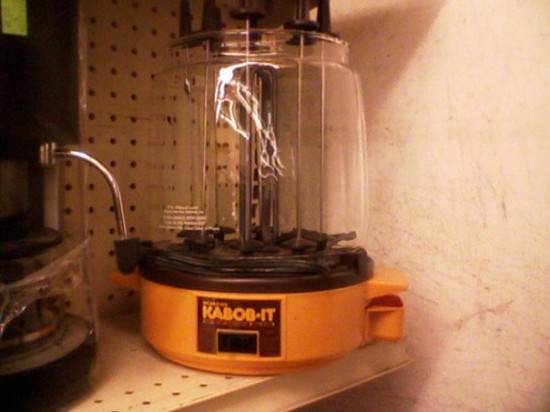 Shish-kabob is already a pretty kitschy food. It's served on a stick, and quite removed from its Eastern origins. That's not enough, though! The catchy "Kabob-It" comes along to do just one thing– make some kabobs. There's a heating element in the middle, and the plastic-handled skewers that lock into place and can be lifted right out of the glass fish bowl. Further research tells me it actually rotates. Is it each individual skewer, or a carousel of kabobs? I am dying to find out myself, but I live in a very small apartment with a very small kitchen.
A few years back I was dying over the Quesadilla Maker craze. Baking cheese between tortillas takes so few tools it kills me that there is a whole appliance for the task.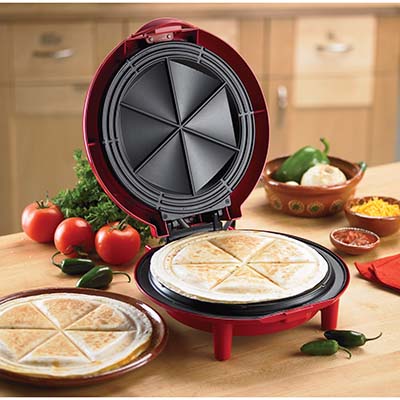 But coming by a Kabob-It reminds me that this has been going on for a long time. Even the delicious popcorn air-popper is such a bizarre, one-task specialty appliance it's to be celebrated not mocked.
And true– Kabob-It might be king, but it's successor The Slider Maker can give it a great run for its money. This isn't the Big City Slider Station you might remember from TV. This is a plug-in Forman-style variety that popped up around Christmas at my pharmacy.