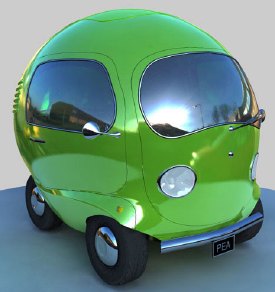 This is the birdseye pea car, thought you would like to see this as it goes so well with my Outspan car!
It was used for an advert for British television, to advertise – yes Peas!
Info for all interested:
It took 6 weeks to build, weighs approx 750kg, has no gears, max speed 50mph, headlamps from a VW beetle, the rest of the Pea is bespoke! However, it is not legal to drive on a road. All roads were closed whilst filming. If you go to you-tube you can see the advert itself! Just go to http://www.youtube.com/watch?v=J-EsDOAPsjY
Enjoy all!