I found this cardboard doll house at the dump. It contained bits of broken pieces inside and someone even made their own hand made area rugs cut to the exact size of the rooms. I photographed every aspect of this piece as I thought the colors on this were pretty good.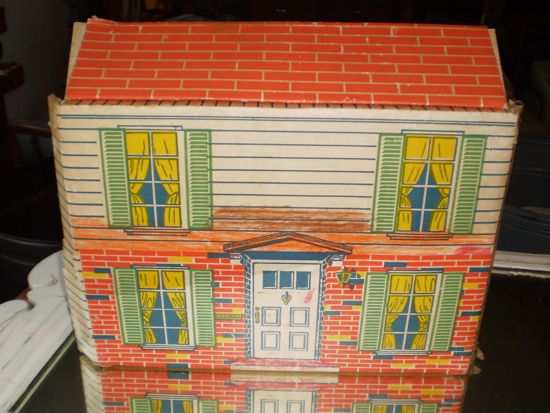 Front of the house that pulls down to reveal the inside.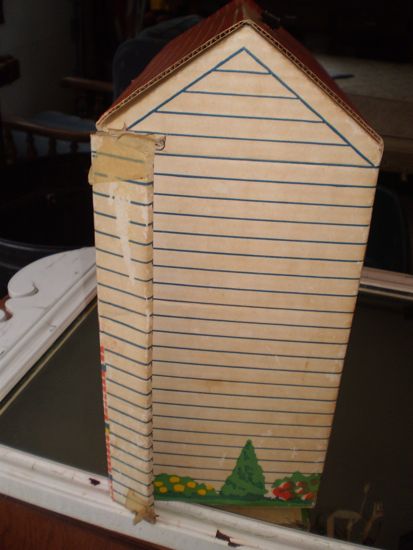 Both sides have the same artwork.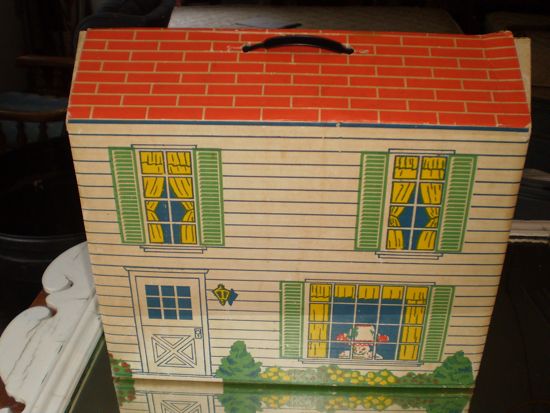 The back of the house.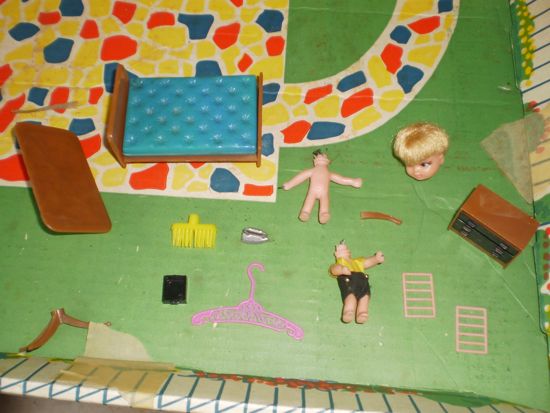 The bits n' bobs that were left behind inside of the house.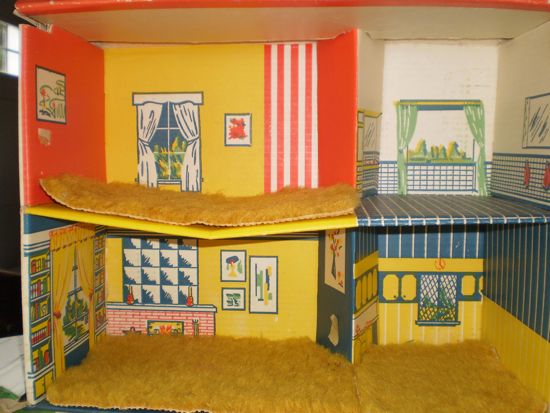 Shot of both floors.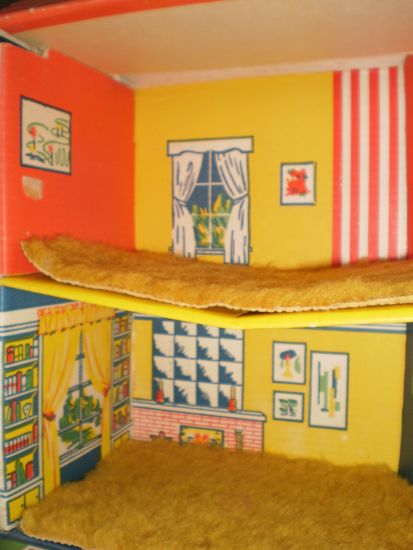 Shot of the living room and upstairs bedroom.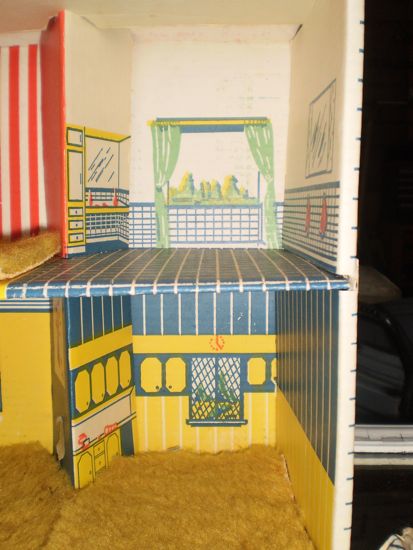 Dining room and bathroom shot.