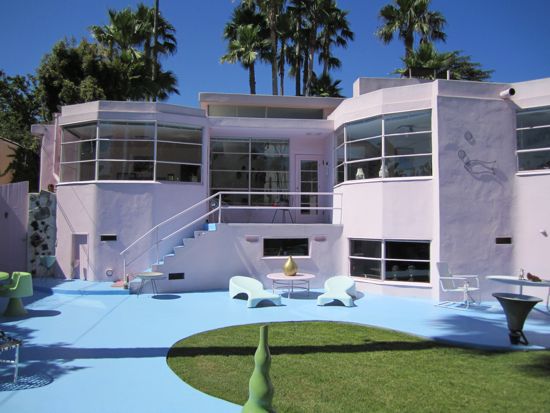 If there was ever a wonderland for me, Willis Wonderland would be it. As soon as I walked into this cotton candy fantasy, I was floored, lost my breath and my hair stood on end. The raising of my arm hair is no joke, it's on film. I can honestly look around this house and say to people, "this is what the inside of my head looks like". Before I even had a chance to dive into this wonderland, I was greeted by a gigantic pie, made of chocolate and bananas, what way to start off my adventure. I am still reeling from my trip that I can't recall the exact name of this pie.
As I was consuming my pie I was being guided by the queen of kitsch herself , Allee. I was like a kid in a candy store with bowls full of REAL candy guiding me throughout my first tour of "Willis Wonderland". Like my friend Joan says about AWMoK.com, "it feels like home". So true.
Welcome to "Willis Wonderland", I'll be your tour guide. This is heaven and to me felt like I was walking into a bushel of cotton candy. To the far left of the picture above you can see the wall that was built for Debbie Harry's video, "French Kissing In The USA". Thank you Allee! A very cool piece of pop history indeed.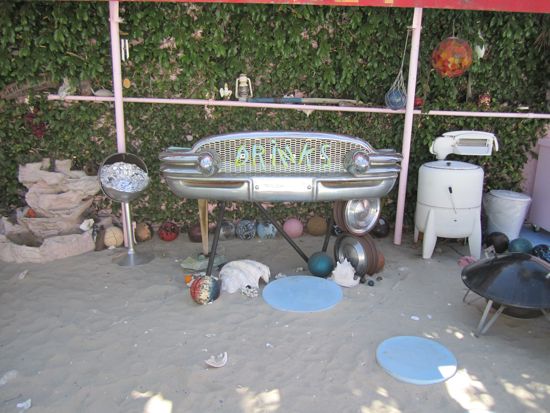 Talk about inspiring someone to create. This is the "drink bar" at "Willis Wonderland" and was built by Allee. To the right is the fabulous vintage washer that assists in keeping the beer cold whenever there is a function at the Wonderland.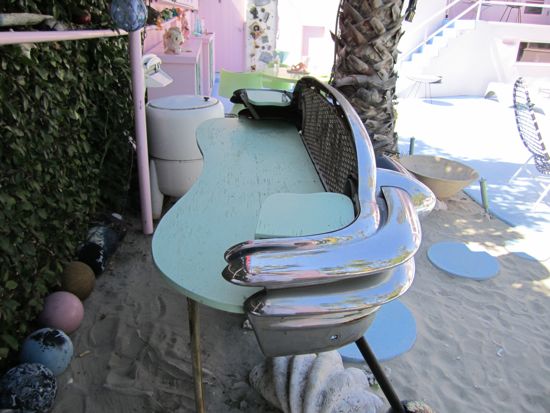 This is a shot of the bar from behind. Note how the bar is two-tiered with those little shelves that might be a platform for serving whatever libation one ordered. Cocktails in style.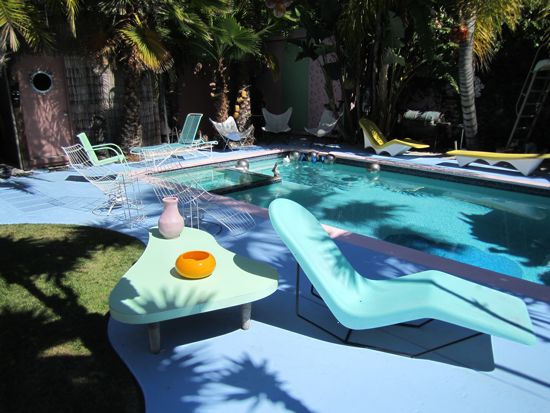 This is wonderland and a place I never wanted to leave. Everywhere you turn there was a little piece of heaven. I wanted that green table in a big way!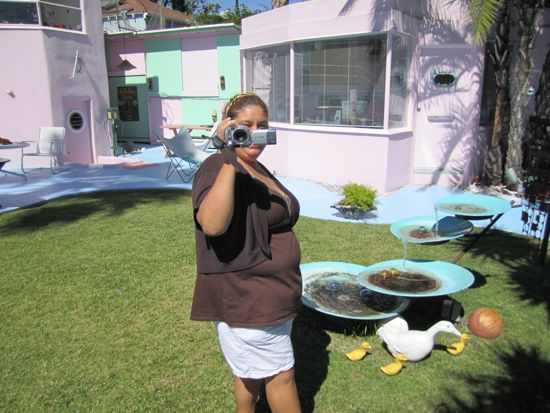 The lovely Dina. Dina filming me and me filming Dina. Such a lovely person! Go Dina, go Dina, go Dina!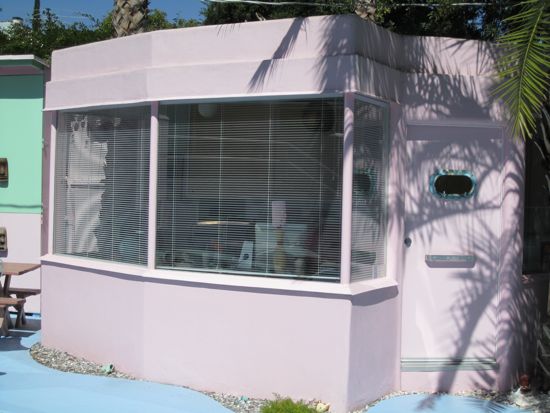 A little office bungalow. Note the doors with "port holes".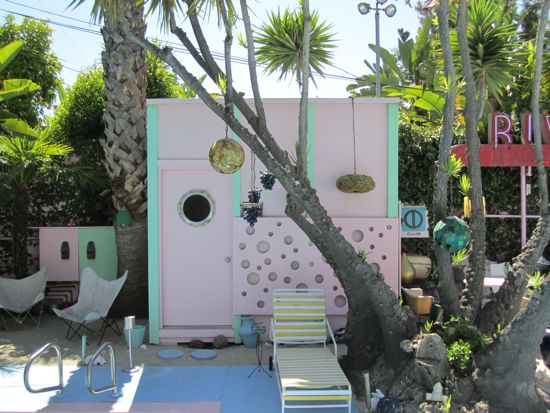 Another fabulous port hole!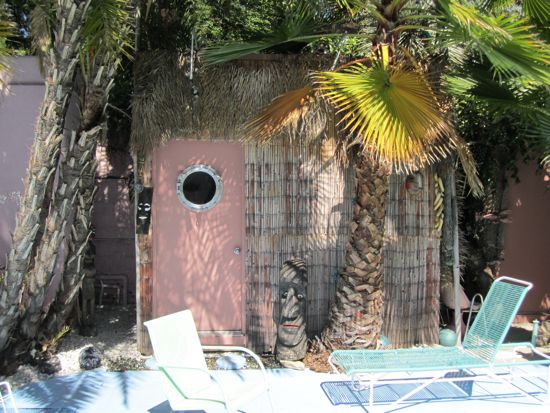 I felt like I was on on island. I absolutely love the palms and the "hut like" look here of this little place.