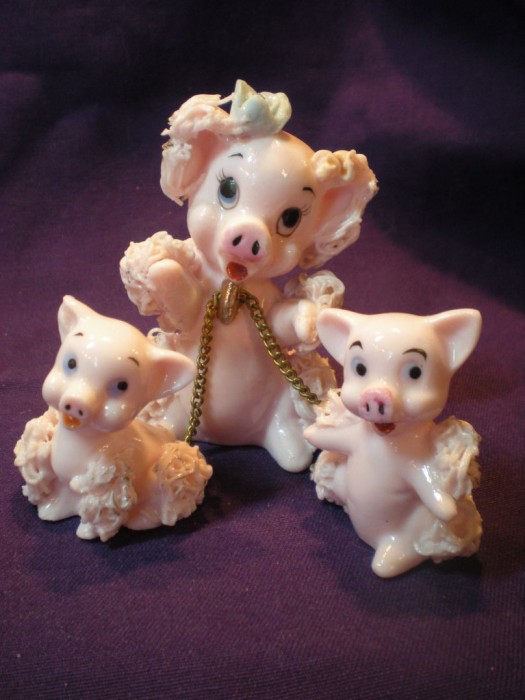 I've been collecting Spaghetti Poodles when I can find 'em cheap for a very long time. One year for Christmas, my mom gave me these spaghetti PIGS! Have you ever seen a poodle pig? Me neither, but here they are.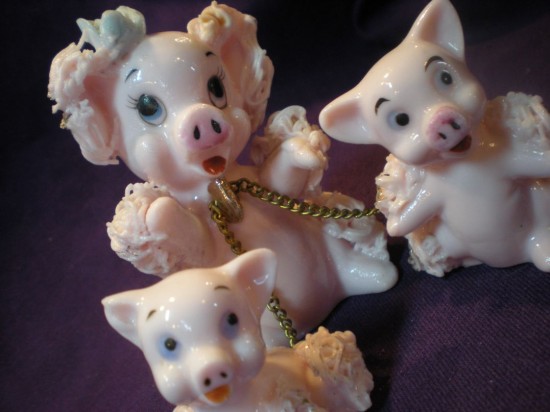 They blend in with the poodles on the poodle shelf, and you don't really notice they're piggies until you give them a closer look. I can't imagine who came up with this idea. …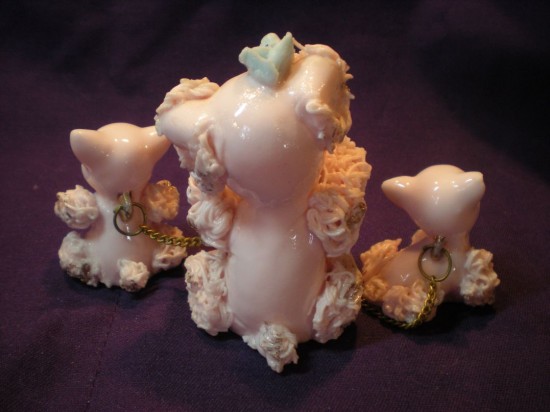 Poodle-like pigs! Well, I guess, why not?