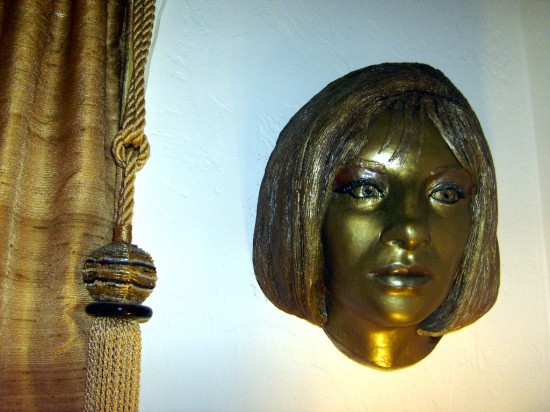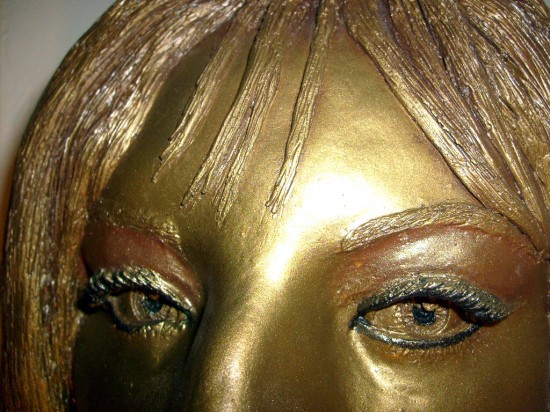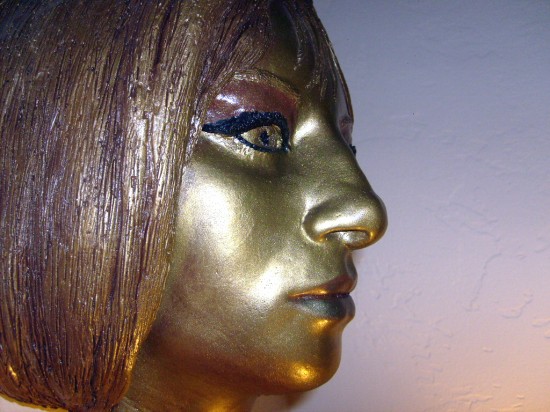 I have been somewhat hesitant to share this piece. When people visit our home for the first time, they look around at all the kitsch and collectibles and one of the first things they point out is this Streisand piece hanging on the wall. People either love it or they hate it! They either think it is a beautiful face sculpture or an ugly monstrosity! Some people refer to it as "Barbra meets Goldfinger."
This work of "art" (once making the list of the ugliest Streisand art on the now defunct Irreverent Guide to Barbra Streisand website) was created by an artist named Erick Erickson in Florida. Erick starts off with an actual life cast mask of Babs cast in cement and then sculptures the hair, eye brows and eyes, finishing the piece in Oscar gold and make-up, and then rubbing it with an antiquing overlay.
Okay, I am a Streisand fan, and as soon as I saw this, I had to have it. Yes, I know it is tacky.