This is a Milton Bradley board game based on comedian Allan Sherman's 1965 novelty song, "Hello, Mudda, Hello Fadduh," which was in the form of a kid's letter chronicling his miserable stay at a horrible summer camp. I remember when this was popular– I know it must seem kind of lame now, but at the time this was cutting edge comedy.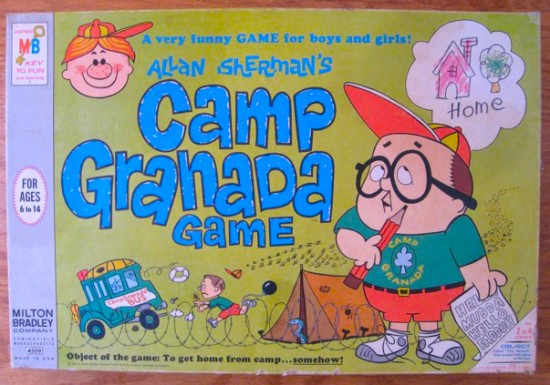 The game was designed by Reuben Klamer who also designed Milton Bradley's The Game of Life, and actually looks kind of clever. (I've never played it– just got the game at a garage sale but never had it, or even saw it when I was a kid.) The contents include 16 Icky Animal cards, 45 camp bus cards, 4 bunk houses , a plastic camp bus and 12 gross rubber animal/bugs. The object of the game is to get home from camp.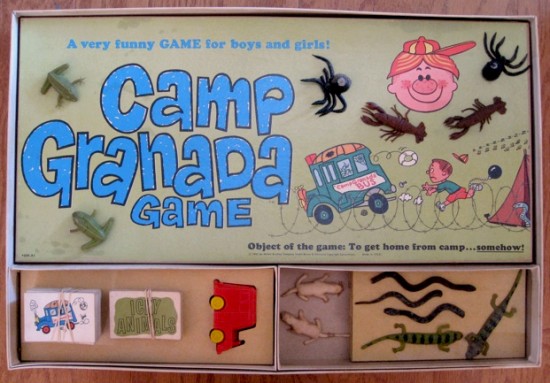 Here's the board game with the assembled cardboard bunk houses: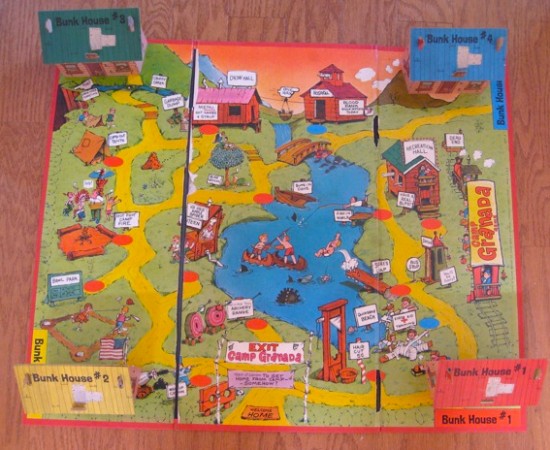 Finally, here's a fun, black and white You Tube clip of a 1965 TV ad for the game:
http://www.youtube.com/watch?v=WWeO0HUn850.