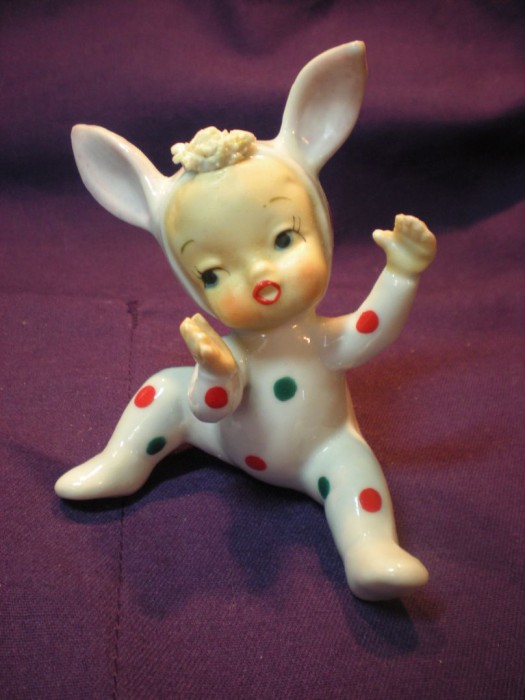 This little kiddo in his rabbit pajamas and lock of spaghetti-hair serves as a decoration for numerous holidays around the house. He comes out at Christmas, because of his red and green dots.. and at Easter, because he's wearing bunny PJs. Then the rest of the year he's out just because I really love him to pieces. in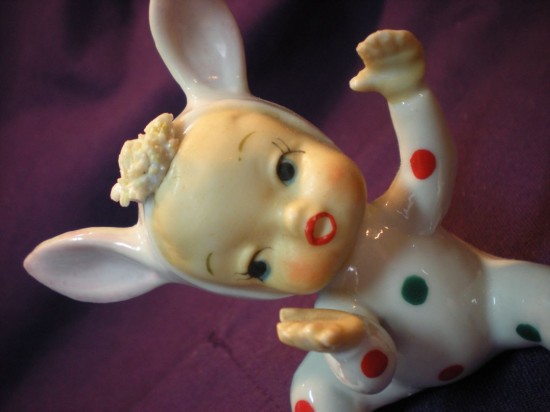 Is he eating an invisible corn on the cob? Talking about the size of the fish he caught last weekend? Playing a pretend accordion?
And I love his bunny tail in the back, of course.