Found this 70's lamp at a garage sale and thought it was wonderful/hideous, then came home and plugged it in and was actually kind of surprised to see that it actually looks kind of cool. It might look even better with three different colored bulbs.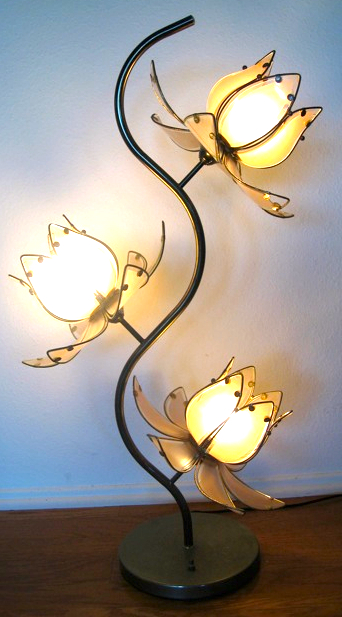 Here's another photo of it, with my gym shoe, to show you how large it is. It stands a little over 3 feet tall. (I should note that the middle lamp has a larger/brighter bulb in it– that's why it's so glaring in the photo.)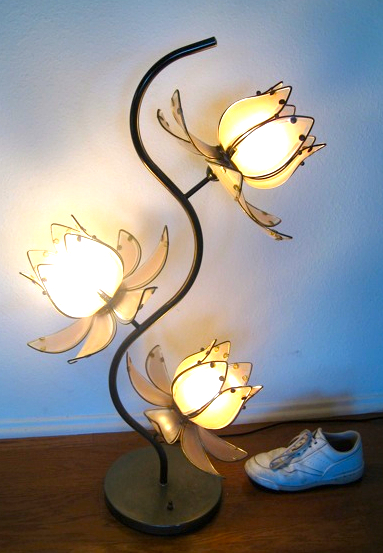 Here's what it looks like from the front, turned-off. Note that the inner tip of the lower left-hand petal of the top glass bloom is broken off.