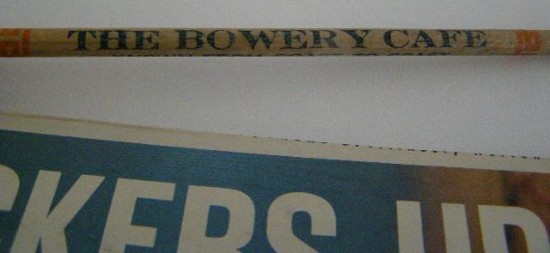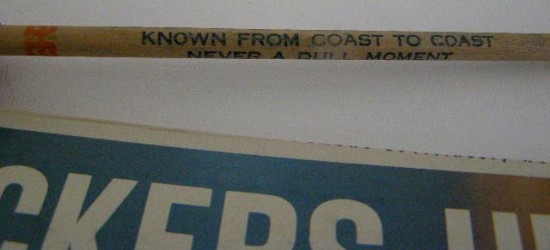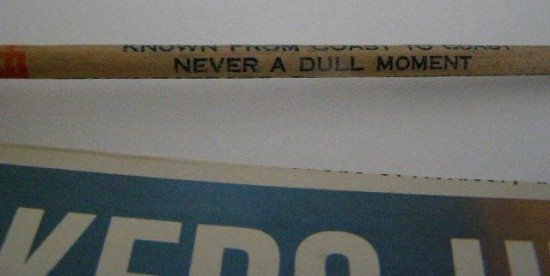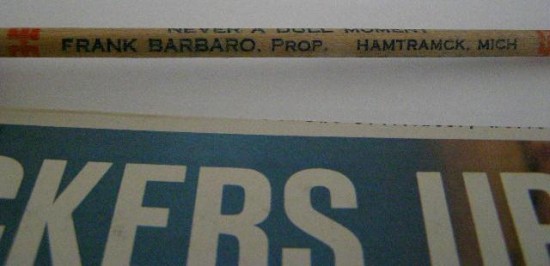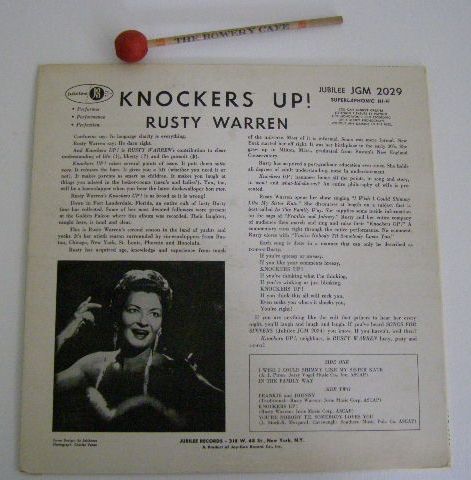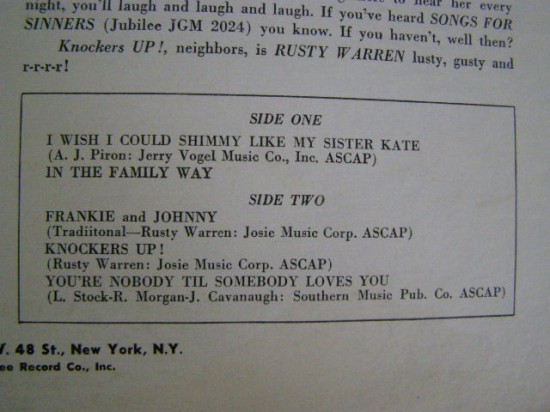 This was a huge adult party album by the legendary Rusty Warren…
I love the flirting couple on the cover…and the guy holding the table knockers..
I guess "knockers up" meant raise your knockers/noise makers…and/or stop applauding???.. And Rusty Warren took that innuendo, and ran with it??… I wish I had a turntable…
The table knocker must have been a great souvenir, fun to collect, like the napkins and matches, it has all the club info stamped on the handle.
This table knocker is from…The Bowery Cafe, located in Detroit's beloved Hamtramck, Mi…where everyone still goes for the best authentic polish food and pastry.
During the holidays, you'll
always find the local tv news in Hamtramck with their cameras. They love to interview all the people at the shops and bakeries that are standing in lines that wind down the street…film at 11:00….yumm
Hamtramck, was home to Ford, Packard, Dodge Main… and is still home to Kowalski sausage..