A few pictures from my grandmother's house. Her house is so groovy even the bathrooms are cool! First, the master bath. Note the silver wallpaper with fuzzy flocked yellow flowers to match the yellow tiles – on the walls AND ceiling. Hard to see but the overhead light fixture is a chandelier.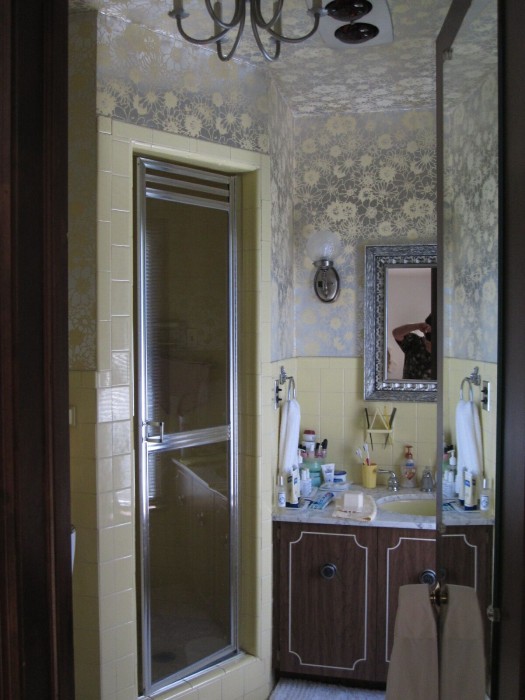 The wallpaper is so cool it warrants a close up: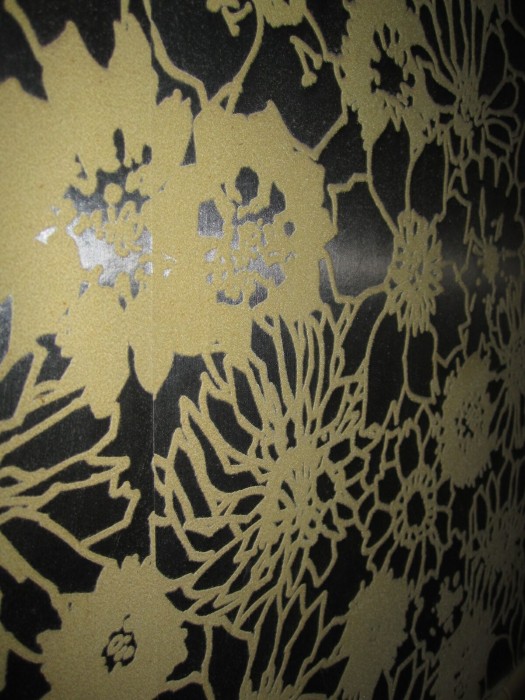 A few shots from the hallway bathroom. Sadly the flocked wallpaper here (black and gold!) was damaged beyond repair, but the groovy mood remains. Here, some of my grandfather's colognes and my grandmother's perfumes.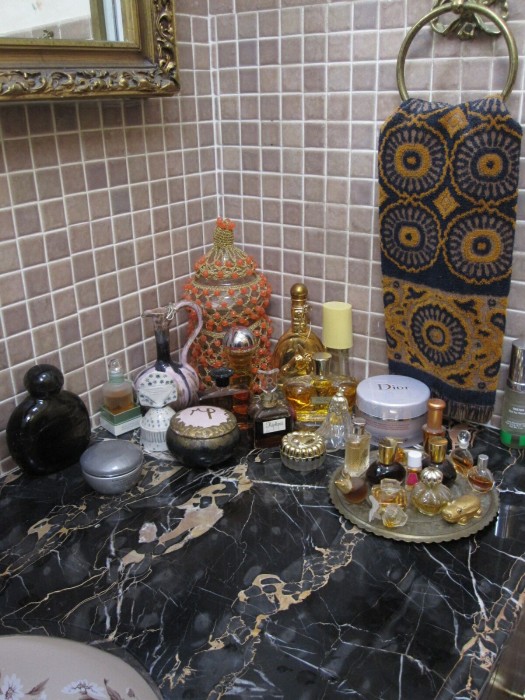 A close up on the perfumes. The hippo actually contains lip balm.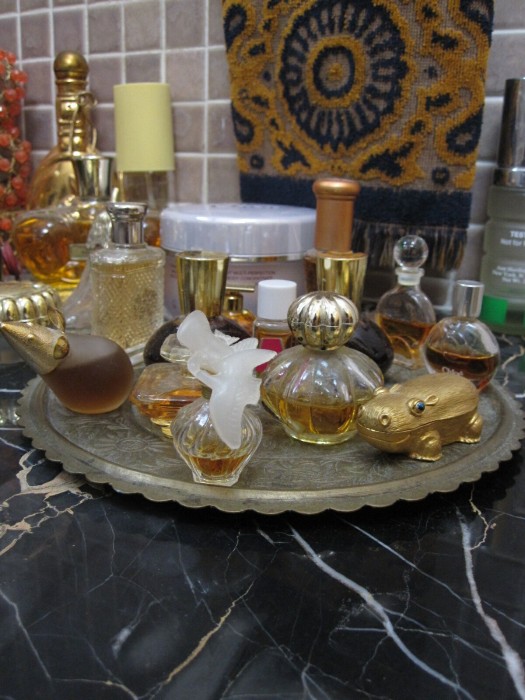 As I mentioned, the original black and gold flocked wallpaper is no more, but the new wallpaper is at least innocuous. Note how the medicine cabinet is framed like a painting, the shower door is amber and the linen cabinet has moorish doors with open slats. Thank goodness the towels match the room! The painting was done by my mother.