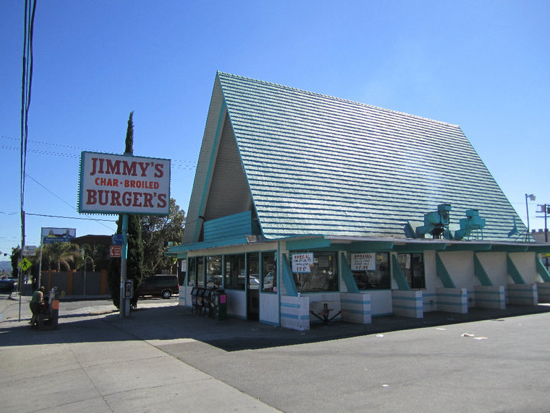 We went in search of a burger and fries and came upon "Jimmy's Burgers" in the valley. It was a busy day at "Willis Wonderland" and we were both itching to get out and do some touring. Well we needed to eat and decided that this place was going to help us achieve this goal. Big nasty, juicy, delicious burgers with all the fixins', french fries (I liked them but Allee wasn't a fan) and then a nice, big diet coke to wash it all down. I'm always up for discovering new burger joints, especially in LA. Here is a shot of the front of this new (new to us) burger joint.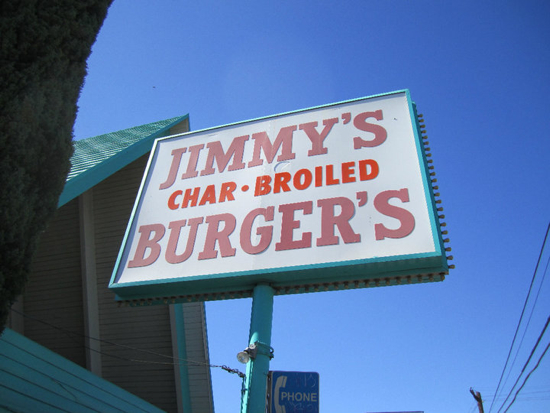 The fabulous sign hanging out front. I love the fact it has smaller bulbs lining the edges of this sign. I bet it looks fab in the evening.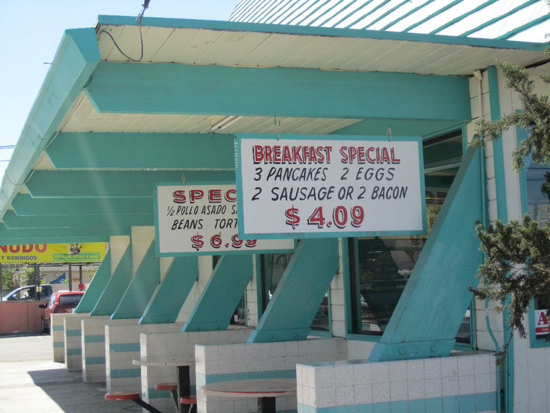 This is a view of the side of Jimmys Burgers. I hope to eat here for breakfast next time I get out to LA. You could double this breakfast special and it would still be under $10.00. Only in LA.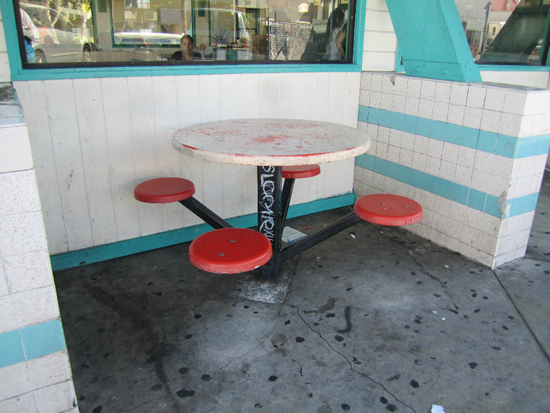 This is the outdoor, graffiti stained tables. If you stare down on top of them they have this "atomic" look to the design of them.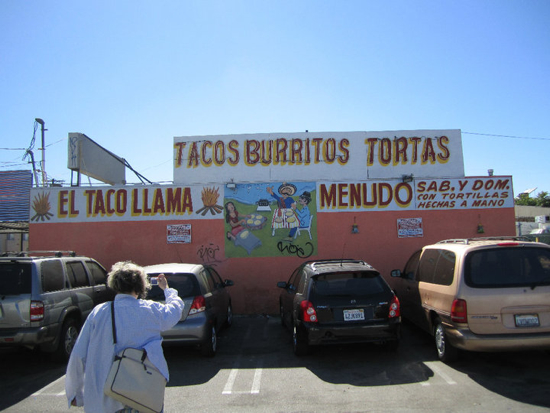 This restaurant is behind Jimmy's Burgers and it had the most incredible art on the side of it's building. Here you can see the queen of kitsch and our grand dame of awmok.com, Allee, snapping away at yet another building that fascinated her long enough for her to take several pics before leaving.