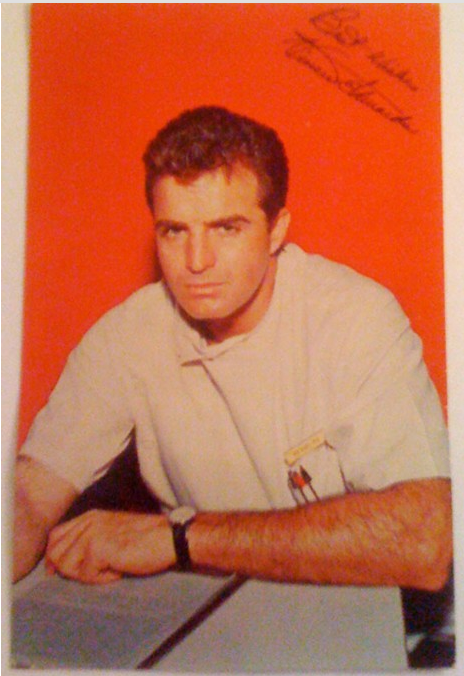 I just came across this postcard from Dr. Ben Casey and was googling around to see if there might be more of them around out there. Et voila!
It is word for word the same as your original postcard, but this time the studio actually shelled out the 4 cents to mail it.
It reminds me of an awesome 5 x 7 glossy photo I got after writing fan mail to Mr. Spock in the 60s. He signed it, "Best Wishes, Leonard Nimoy" and like a jerk I gave it to my best friend in high school for her locker. Never to be seen again.