I'd be the first to admit that I am crazy about stained glass. The older ones like this are rich in history. Here you can see one that apparently was dedicated to the wife and elevated thoughts of a certain Mr. Sutton.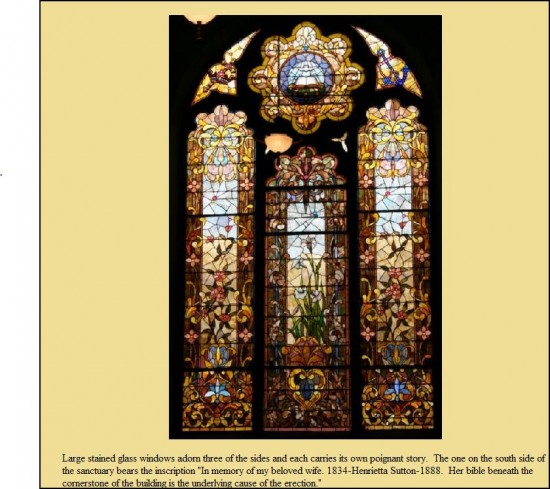 Beautiful window. Magnified and pointed out by the red arrow, you can see the true beauty of this one.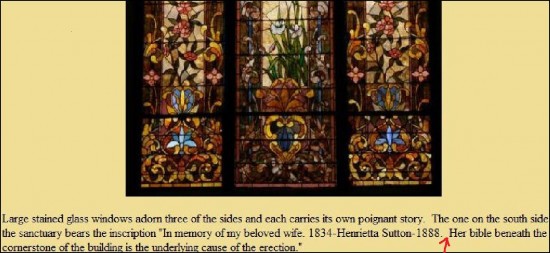 In case it's still too small a font for you, this one says
"In memory of my beloved wife. 1834-1888. Her bible beneath the cornerstone of the building is the underlying cause of the erection."
I wonder if he ever shared those sentiments with her while she was alive.