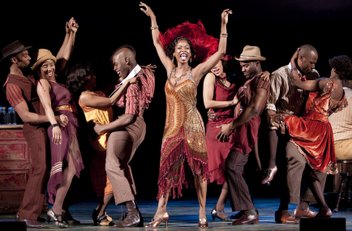 From the San Diego Union tribune, 12/1/10:
Convincing Alice Walker, author of the Pulitzer Prize-winning novel "The Color Purple," that her book could make for a successful stage musical? That was hard.
Finding the songwriters who could do justice to Walker's work (and to memories of Steven Spielberg's hit 1985 movie version)? That was harder.
In fact, after two years of searching, producer Scott Sanders had come up empty-handed. That was when Allee Willis, a wide-ranging artist and songwriter whom Sanders had hired as a consultant, took a page from the Dick Cheney playbook and nominated herself.
See the full story: http://www.signonsandiego.com/news/2010/dec/01/theater-preview-songs-in-the-key-of-purple/