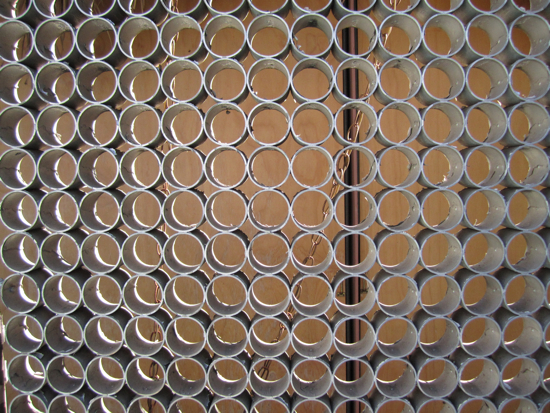 I know these have been posted before but I wanted to show everyone how truly fabulous the design of these panels are with an up close shot! I wish I could remember every story Allee tells me but I am pretty sure these came from a grocery store that was being torn down. These panels are VERY heavy and Allee even has a few in storage.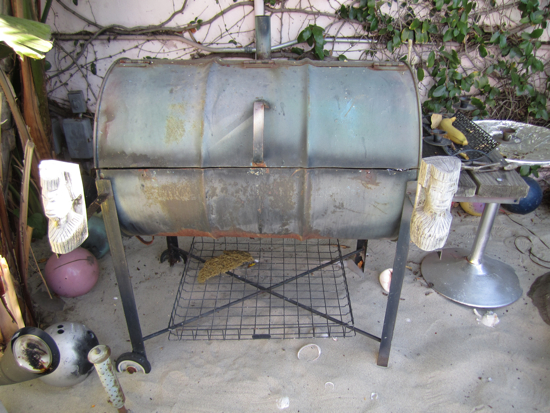 It's always an adventure here at "Willis Wonderland". What kills me about the oil drum grill are all the pieces of kitsch that are surrounding it. Plastic banana, sea sponge, bowling balls, tiki heads, amazing!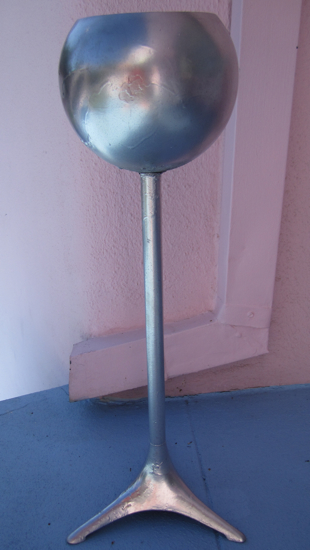 Gorgeous ashtray in one of my favorite areas! I don't smoke (anymore) but sure do love staring at this when sitting nearby.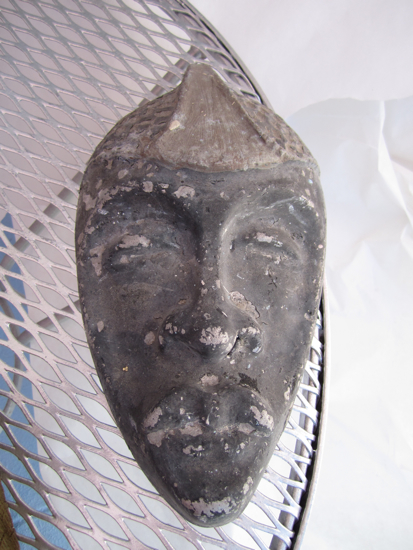 This sits on the outside. I love how this piece of kitsch is weather worn.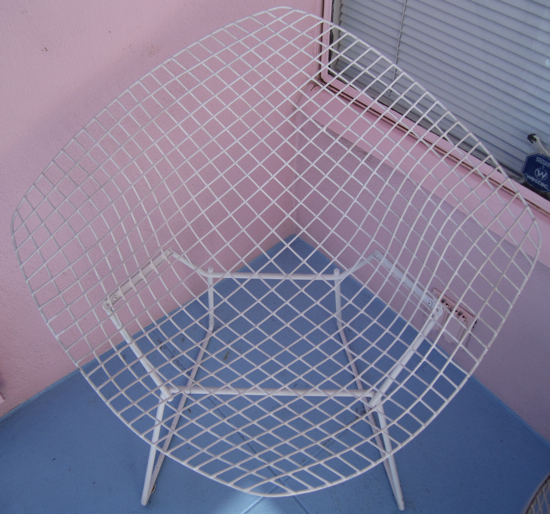 An incredibly comfortable chair!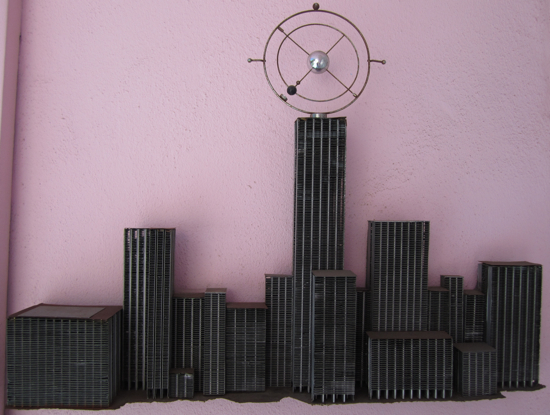 I put this on my favorites list! Most of "Willis Wonderland" is on my favorites list! This is made from car radiators.