This is from the late 50's/early 60s….It's one of those hats that I just LOVE to wear! I get a lot of compliments, but even more laughter. I think it's fabulous and you just can't go wrong with a beehive style (be it hat or hairdo!)! It's taller than it looks in the photos. My model has a small head, so hats slide down and sit low on her….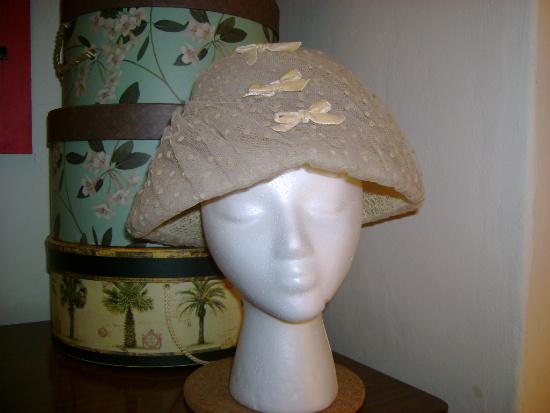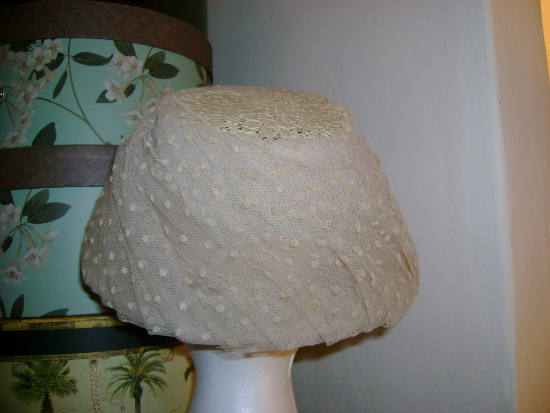 This is straight up sixties and it's very cute! It's all felt with a little felt bow and rhinestone pin in the shape of a bow. I used to wear this with mini dresses! It's a lot taller than it looks here too…..It borders on silly…..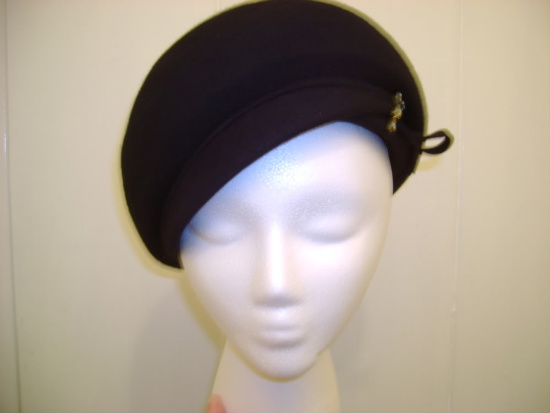 And this, well, this is a good segue into my next post (this post being the penultimate for hats)…This is a fabulous sixties turban that was hand made by someone and it looks like an odd confection more than a hat. The way it comes to a point like a Hershey's Kiss has always cracked me up, and it sits very high on my head since it's small.I've not worn it much, but I love the color!