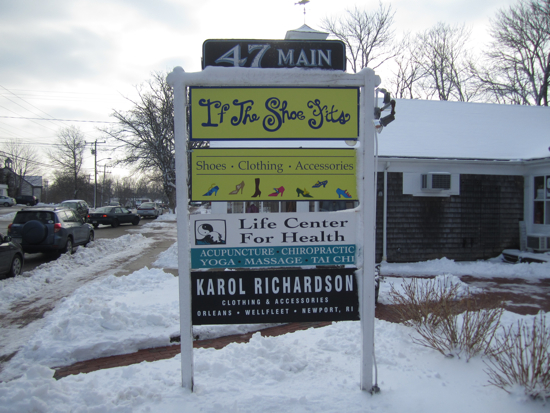 "If The Shoe Fits" is a local boutique owned by my friend CeCe.  She originally agreed to let me leave stack of my business cards on her counter.  Today though, I drove back and forth with my paintings as she wanted to start carrying them in her store considering her store is nothing but colorful!  Of course it's exciting to me but I just didn't like the feeling of not catching my breath which was most likely due to my excitement of displaying my paintings for the first time, in a retail shop that is.  It's also pretty fab that my chiropractor is right down the hall from CeCe's store!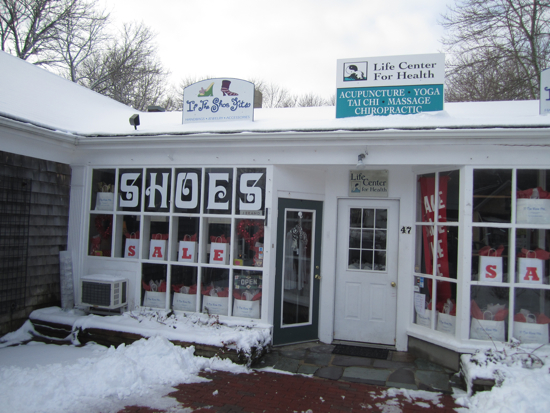 Walk in this door and to your immediate right and left is the store "If The Shoe Fits".  Bags and that sort of thing on one side and clothing on the other.
CeCe and her business partner decided on 8 paintings but the 8 are not visible in this picture.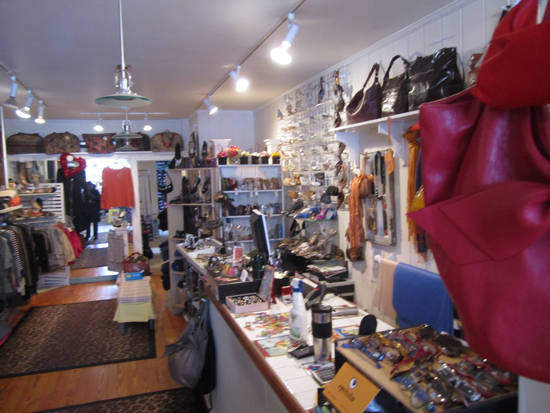 The store is long and narrow.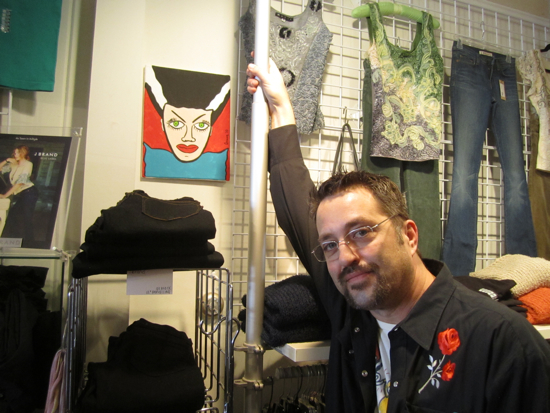 Not a flattering angle of my big ol' sicilian head but here I am posed next to my painting "The Bride".    Please note that I am wearing my snap-button shirt with roses as my way of supporting and paying tribute to Temple Grandin.