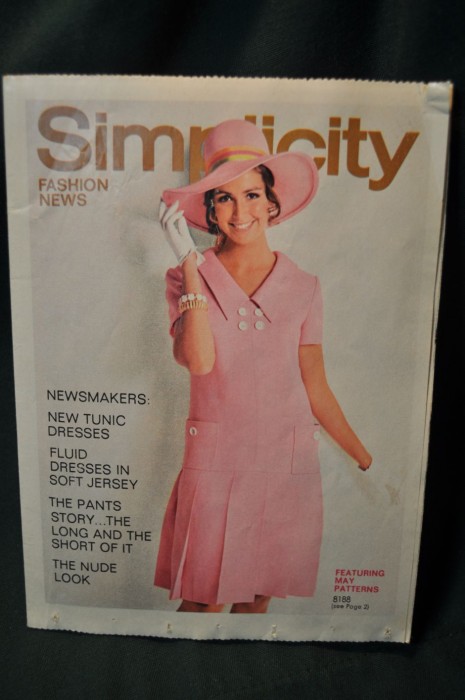 You are going to love this vintage Simplicity catalog!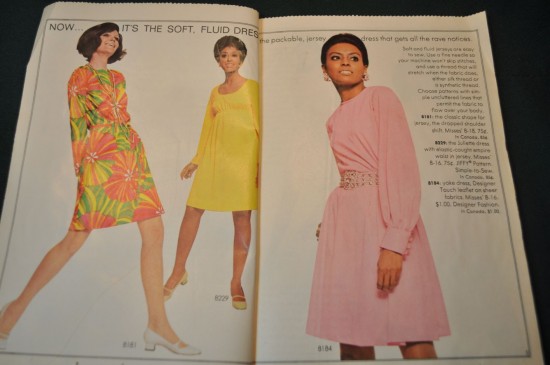 Even if styles are similar, the prints and color schemes tend to change a lot.  I really want those shoes, I hate the spike-things that pass for shoes currently, haha.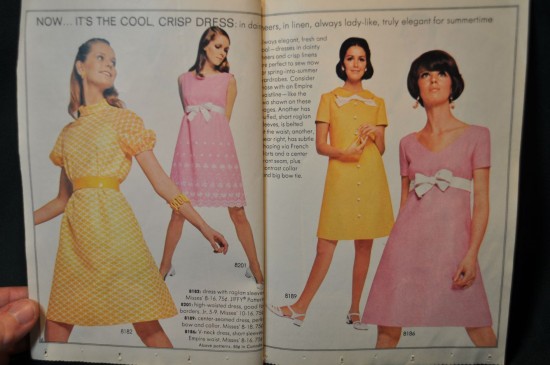 Oh gosh, how cute is that.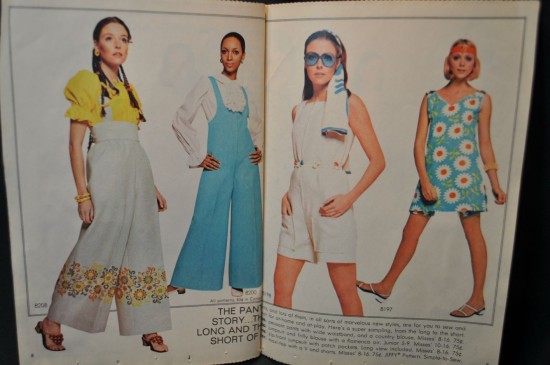 Oh… those are some big pants.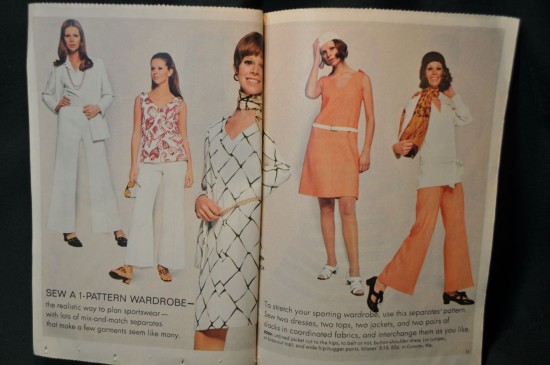 One pattern can make a whole wardrobe!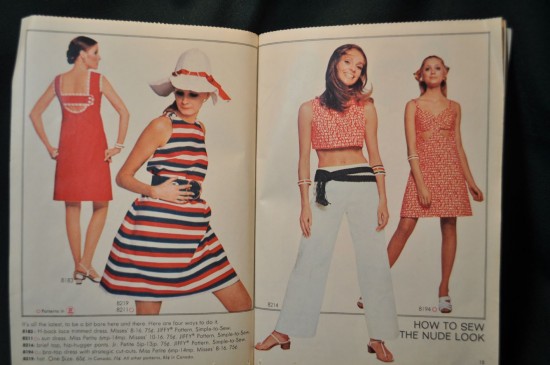 I love the back on that red dress.. but I"m not sure how this is "the nude look".. The dress on the right has cutouts under the bustline if you look carefully.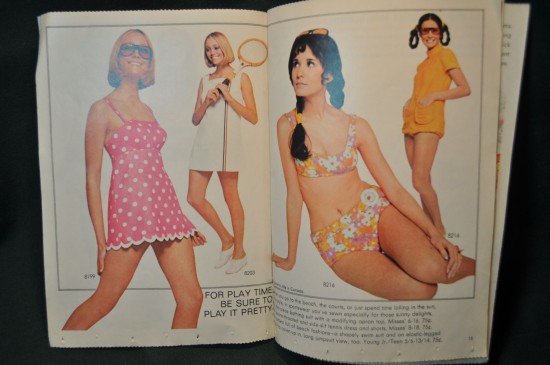 Cute swimsuit!
Kids' wear is equally pink.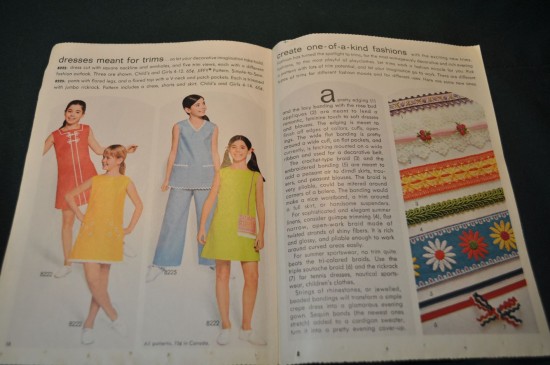 The end~