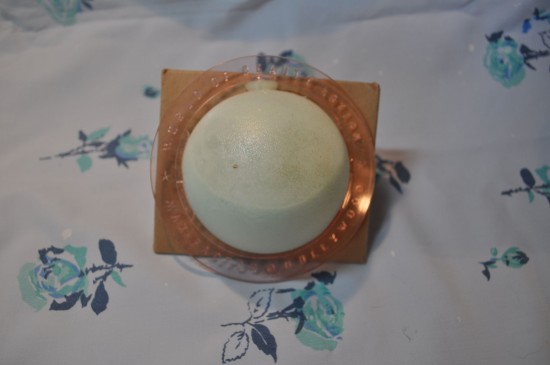 An older gentleman at a Flea Market I frequent gave me this for free.  He said "I know you will like this" and insisted I take it.  He's right, I like it!  But I'm kind of scared it will explode and leave nasty vintage lotion everywhere.  BUT… it is a really cool vintage Max Factor lotion bottle, that is space-age and totally interesting… in it's original box.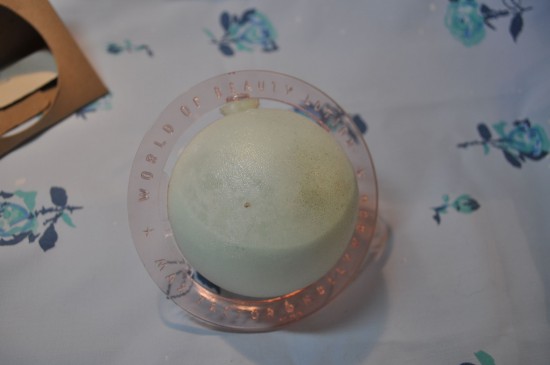 Here it is out of the package.  You can't really see it but it says "World of Beauty Lotion" and "Max Factor of Hollywood."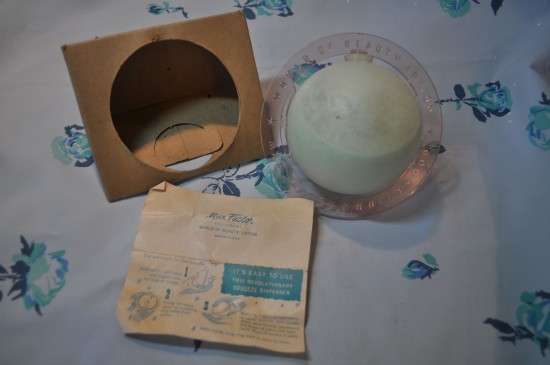 Here it is with its box and instructions.  I haven't been able to open it, but I haven't really tried, since I don't want to end up wearing 50+ year old lotion.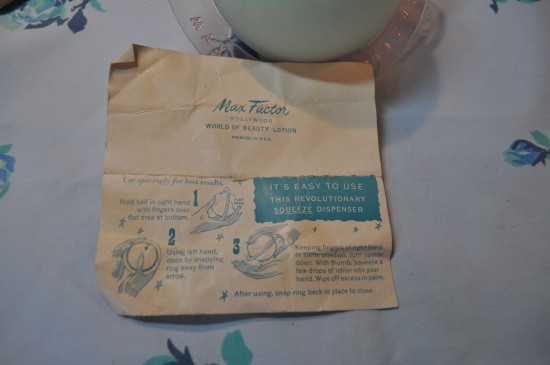 Here are the instructions.  I kind of wish I could refill it with something new, coz it really does look cool on  a dresser.