Sorting through kitchen items of my Mom's I ran across and brought home a muffin tin that I remember belonged to my Grandmother.  It is well worn, and of course,quite old.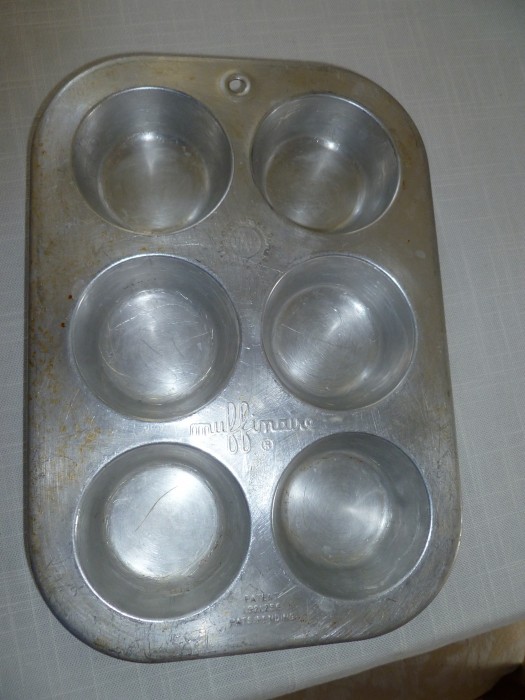 The small print on the bottom says "patent pending 1921," and the barely visible logo on the top says "UAP."  This six-cup muffin tin, which has a hole at the top for hanging, was manufactured by a company called United Aircraft Products, of Dayton, Ohio.  I remember Grandma baking us blueberry muffins in these when I was a kid.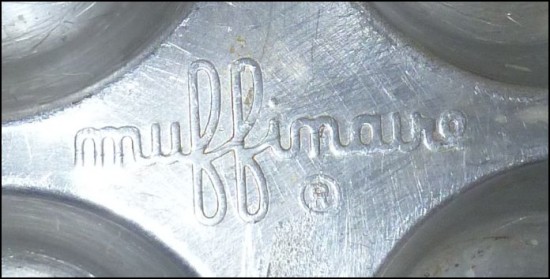 Somewhere along the line, UAP sold it's heat exchanger business, which made the "muffinaire" tins, to a company by the name of Parker Hannifin, which in turn sold the dies to a company in the UK by the name of Triumph Motorcycles.  As it turns out, Triumph is the last remaining major motorcycle manufacturer in Great Britain.  And the vintage Triumph Thunderbird (with a Watsonian "double wide" side car,) actually has a cooking connection.  It's the motorcycle with a sidecar that Clarissa Dickson White, and Jennifer Paterson rode in the reality TV show "Two Fat Ladies Cooking," which was shown on the food network in this country.  I love that show to this very day.  Neither my Grandmother, nor my Mom were ever anything but skinny as rails, so they certainly weren't "Two Fat Ladies Cooking," but I do love that the muffin tin my Grandma bought sometime in the 1920's has a connection to a BBC cooking show that I also loved.  Life is funny that way sometimes.