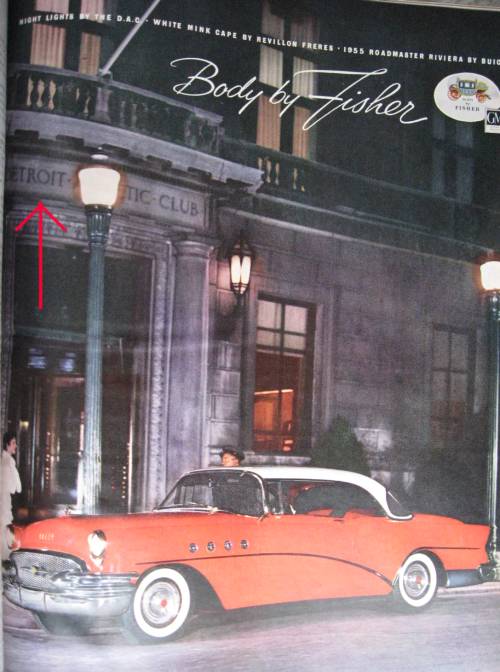 Detroit was THE city of progress.  My uncle was part of the steel business that made these beauties.  A new car every year.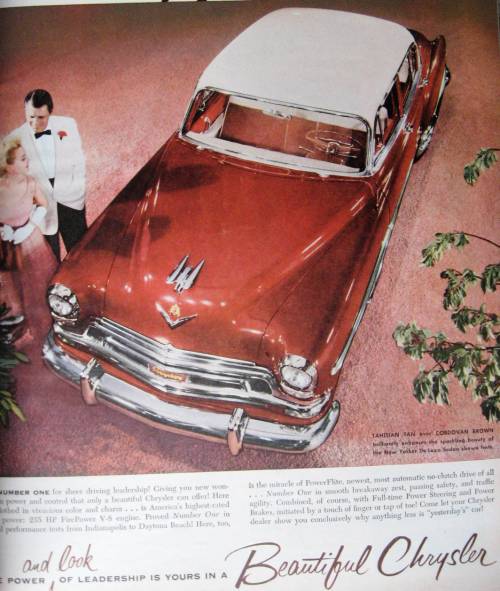 Don't ya just love these beauties???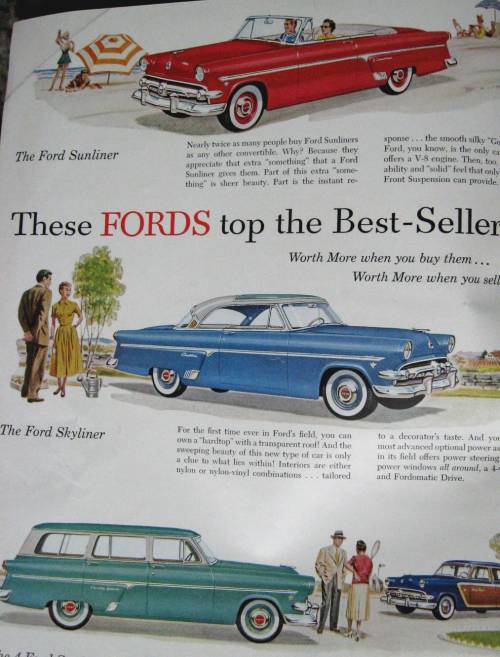 Ford seem to have the big ad budget the Buick & Chrysler had.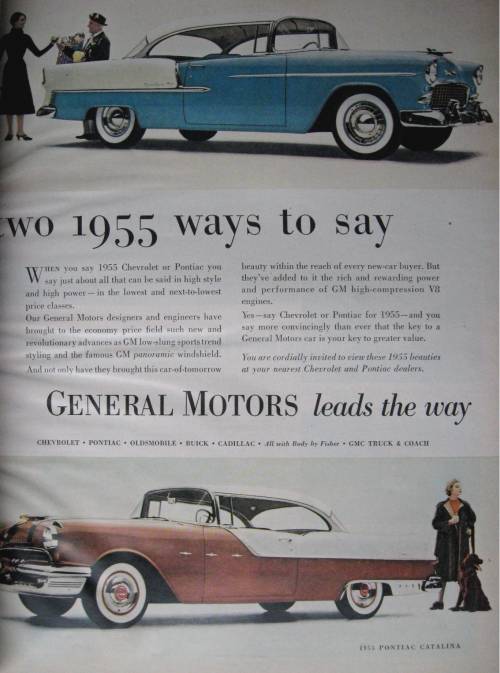 Even the Chevy & Pontiac lacked a big ad budget. The model and dog weren't very impressed.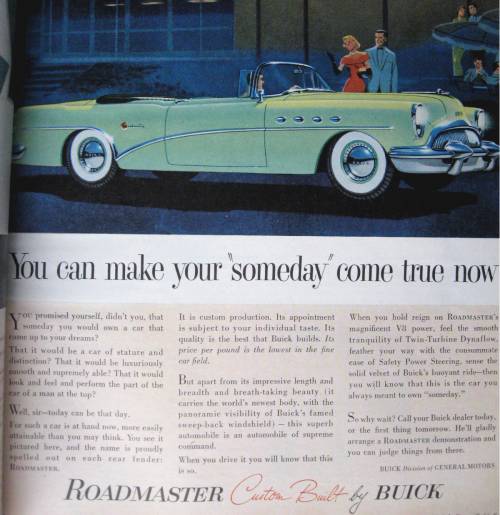 Just love the lines of chrome, white wall tires & port holes on the side. Where's this original illustration today?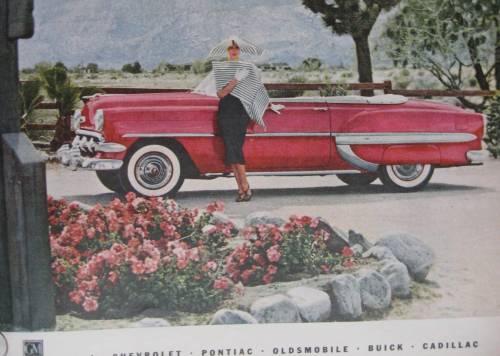 Glam photo with a super model. Big budget shoot. Not sure Detroit's snow made this practical to drive. More a westcoast must have.