One of the highlights of our short jaunt to Florida this past weekend wasn't the Magic Kingdom, Epcot or Universal – it was GATORLAND! You have to walk through these teeth to get in there- be careful! That's Retro Roadhusband fighting for his very existance!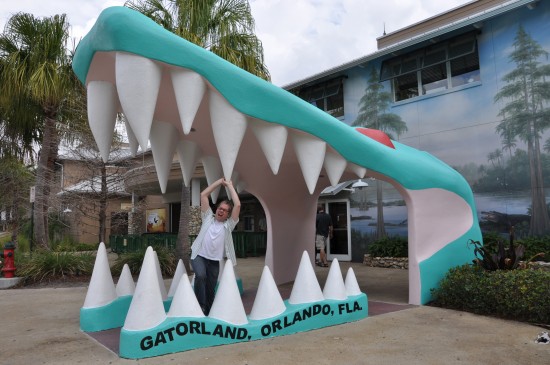 Open since 1949 and chock full of those hinge jawed monsters, I was positively swooning when I saw they had a Mold-A-Rama machine just inside the park.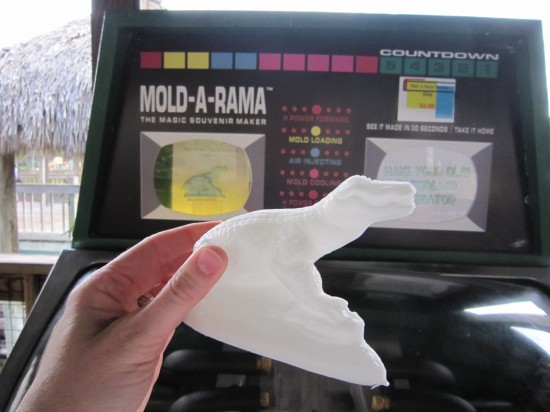 I'm calling this an Albino allagator,  as I really saw some there!